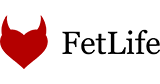 FetLife
User friendly interface
7.0 or 10
Customer service
8.0 or 10
Number of members
9.0 or 10
Quality of profils
7.0 or 10
Saferty & Anti Scam
8.0 or 10
Value for Money
8.0 or 10
Application
Free Plan available
Premium plans
FetLife
Everyone has experienced this — you're browsing a website, but you keep getting this spammy ad somewhere to get free porn, or a so-called staff, or an adult website where you can meet people for sexual engagement. You click the link, and the claim is unverifiable; you cannot exactly tell if such websites exist. The truth is there's one, FetLife.
FetLife operates like Facebook by most of its features. It allows you to add people, follow people, post on another user's wall or message them like you'd use Facebook messenger. It operates like Facebook, but for sex.
FetLife serves as an online community for like-minded individuals who have sexual fantasies and fancy kinks, fetishes, BDSM sort of thing.
It's not a dating site per se because its system of operation is not modeled around that. You could meet people on FetLife and go on to have personal encounters with them, but all the site does is bring people who fancy kinks together.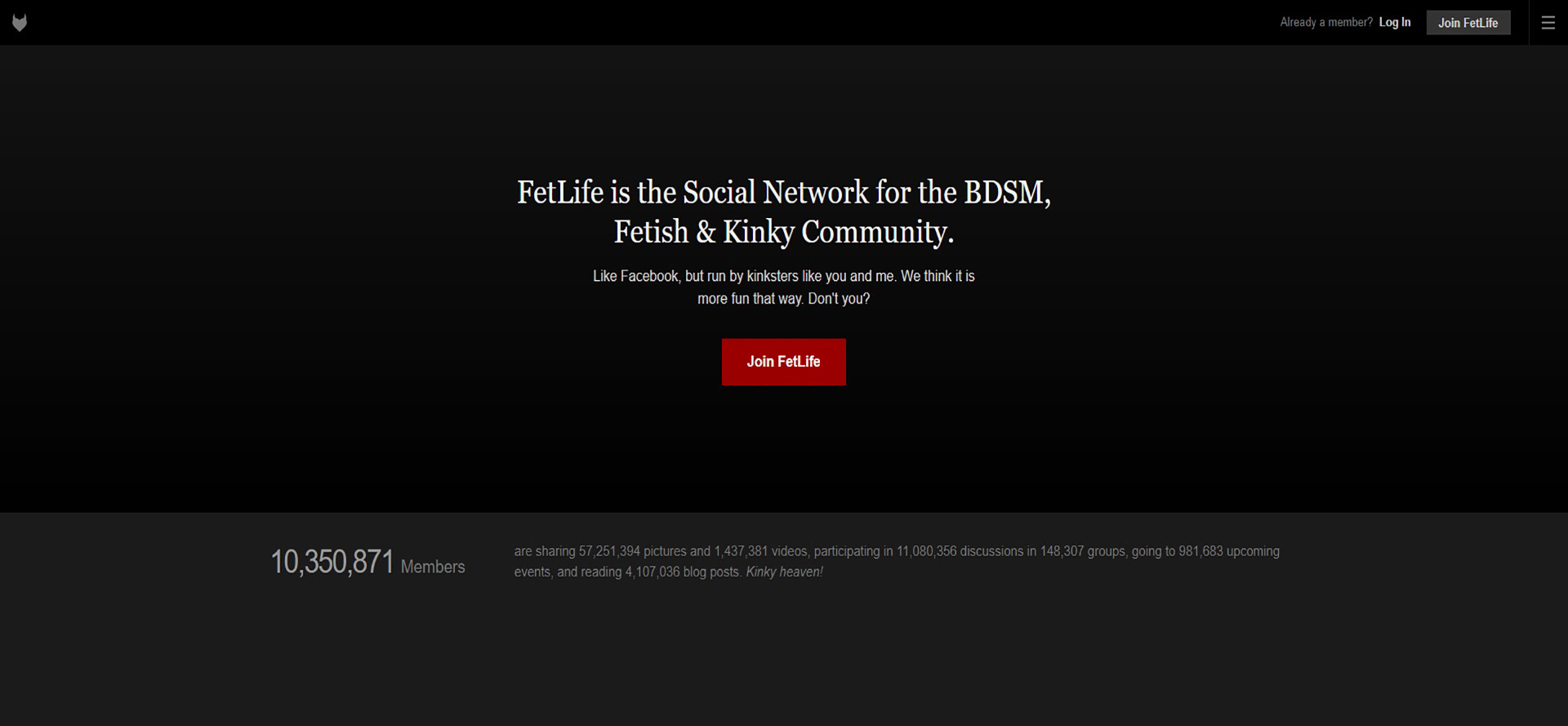 FetLife Review
FetLife started in 2008 out of the sexual interest of the developer. The developer saw the need to create a community of people like him to share sexual fantasies.
As the company states, the support team shares the same interest, which contributes to the website's growth. It creates a better team spirit that ensures the website becomes better by the day.
FetLife is free for you, but it's open to donations from everyone who wants to support the project with some stipend. The site boasts over 7 million users. It allows all of its features to members free of charge. You can be assured that it's an engaging kink community and has been that active for years. It has a mobile app and is compatible with your smartphone browser.
The only issue you may have is the site is not exactly a dating site; hence there's no matching algorithm. The website interface is also outdated, and most users do not provide much information on their profiles. They are usually shy to share pictures and show their faces.
However, FetLife creates a decent community for you to be comfortable sharing your kinks and meeting other people who fancy the same fetishes.
Member Structure
Members
4 000 000 from USA
Members activity
15 500 000 active weekly
Members join to explore fetishes, kinks, BDSM and other sexual fantasies
Majority of the members are aged 25-34 years old
The site claims to have members from all over the world
How does FetLife dating work?
Although FetLife is regarded to be similar to Facebook, it differs in the way it handles privacy. FetLife does not have a search option to find matches. You can, however, search for potential friends. Moreover, you are not allowed access to other people's profiles unless they share.
That model allows people to keep their information private and be sure that scammers don't steal it. The Explore page allows you to find people and showcases popular posts, pictures, NSFW content, etc.
You may also find people by browsing through message board posts for groups or fetishes (FetLife displays some popular users who have liked that fetish just like Instagram).
You can also find people using the Places feature, which displays profiles in groups of 20 per page in a certain city. However, you only see a thumbnail-sized photograph, age, gender, role, and how many posts they've made for each of these accounts, so going through them all in a Tinder-like fashion may take days.
The location on FetLife profiles is not to be trusted as the site uses user-reported location rather than geolocation. So people often use fake locations or make jokes about their location.
Signing up at FetLife
Signing up on FetLife is straightforward. On the signup page, you'll be required to fill in your name, gender(out of the 13 options), sexual orientation (out of the several options), and a role you like to play in the bedroom.
You'll be required to provide specific details about kinks or plays you like, your date of birth, email, and a password. And that will be all.
Once you're in, you'll be directed to a page that prompts you to follow some popular kinksters on the platform. FetLife is free to all its users and allows access to almost all of its features.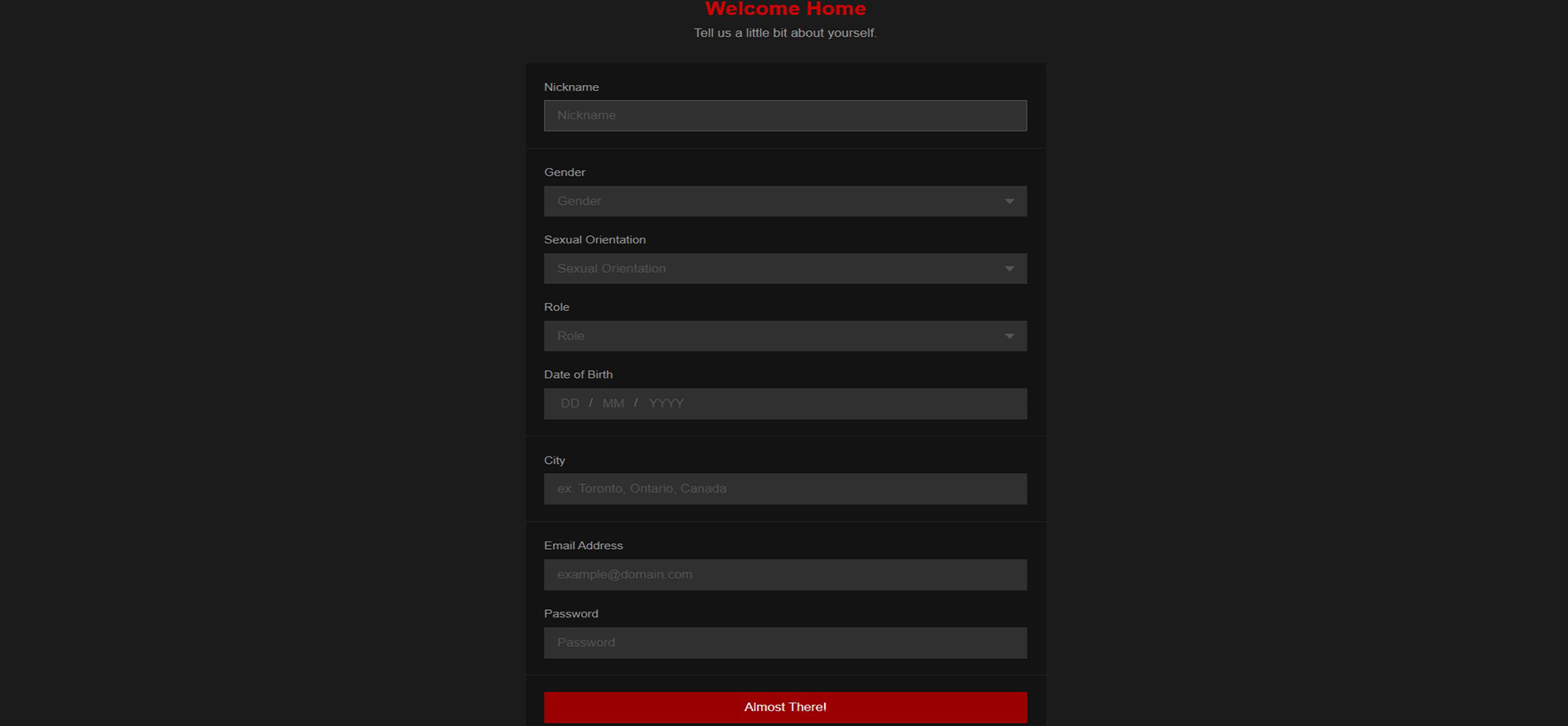 Profiles quality
FetLife profiles are pretty decent. The profile page has up to six tabs with different information. We advise that you fill up all tabs of your profile because it makes you look real and means more chances to get more engagement with people.
The first tab of the profile is the main page that contains details filled in at the time of registration. It offers users another chance to edit it.
The second tab allows users to share details about themselves, their interests, hobbies, sexual preferences, and fantasies.
The third tab describes the relationship status, the fourth tab allows users to share links of websites the user may wish to share with others, and the last two tabs consist of pictures and videos. That said, you can set your profile to private so that you can view all that information by yourself.
FetLife app and mobile version
In today's society, every dating website would be incomplete without an app. Members prefer to keep in touch with their dating service when on the go.
The good news is that FetLife recognized this present need and created an app that is available on both Apple and Android. Around 70% of members choose to use apps to stay in touch throughout their hectic schedules.
FetLife is also compatible with smartphone browsers if you don't find it necessary to download the app. Both the browser and the app have nearly identical capabilities to the desktop version. The app's navigation is user-friendly, presenting everything in a logical order.
General communications and sending messages
FetLife allows users to send each other direct messages. It allows for great communication as users can interact in the comment section and group. You can find the "Message Kinkster" button on the users' profiles. You can send messages to people you are not friends with, but we suggest you use ice breakers to get to know them or find out if they are up for a chat.
FetLife Cost
FetLife is free for users to access, but there are some premium features you might find interesting but will incur costs. However, about 90% of its features are available to all, and the remaining percent seem like compensation for what users pay. FetLife costs are often regarded as donations.
Is it free?
FetLife is free, and you can access all the necessary features from your normal account. It allows you to share and view photos and videos and join groups.
Is it worth paying for?
Without paying a dime, you are not denied access to any of FetLife's features, but you may treat the payment as a donation. You get a badge on your FetLife profile for subscribing to premium service. Also, you get to view the most loved pictures and videos of a day and go 25x far back in a friend's feed.
Promo codes and other promotions
We currently have no details of available FetLife promo codes or promotions. You can subscribe to us to be the first to get the update as soon as we get that information.
Pros
Over 6 million real members
Wide selection of fetishes and kinks
Free messaging
Good value for price
Cons
No direct matchmaking capability
Members can hide their real identity
Only paying members can watching videos
Conclusion
FetLife is safe to be who you want to be and unleash your Wildside. You don't need to worry about what others will think of you because everyone on the website is signed up to share kinks and sexual fantasies.
FAQ
Does FetLife have a free trial?
FetLife is essentially free and does not need a free trial. You can, however, subscribe to the premium feature to have access to the little extra left. It can be viewed as support offered to the website as well.
Does FetLife have an app?
Yes, FetLife has an app that is available for use on Android and iPhone. The app makes it convenient to access the site anytime. People who don't find it necessary to have an app can use the mobile version from their phones.
Is it safe?
FetLife is safe to use. It allows users to create barriers on their profile to protect it against theft from other users. FetLife also values user's data and does not use it for purposes that can violate their data policy.
Where can I contact FetLife?
You can contact FetLife on their various social media channels. Their customer care channels and official lines are very responsive. They are available to provide solutions to problems encountered.
How effective is FetLife?
FetLife is effective in its mode of operation. It's not a dating site, but you could use it to meet people and make new friends. Who knows? You could have something magical begin from there.
What regions does FetLife operate in?
FetLife operates worldwide and allows access to all persons above age 18. The website boasts of members from around the world. There are no limitations to regions.