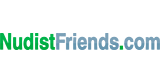 NudistFriends
User friendly interface
9.0 or 10
Customer service
8.0 or 10
Number of members
7.0 or 10
Quality of profils
9.0 or 10
Saferty & Anti Scam
8.0 or 10
Value for Money
8.0 or 10
Application
Free Plan available
Premium plans
NudistFriends
NudistFriends was founded in 2001 by SuccessfulMatch to cater to the nudist community. It recently surpassed 900,000 members. Even if the number of users increases every year, it is still a minimal quantity. As a result, the site provides thorough information on nudism for interested individuals.
NudistFriends' design isn't cutting-edge, but it is clean and user-friendly. It consists of plain design and simple fonts, with a modernistic style and settings that are accessible. The website is designed so that both tech-savvy and digitally awkward users would feel at ease.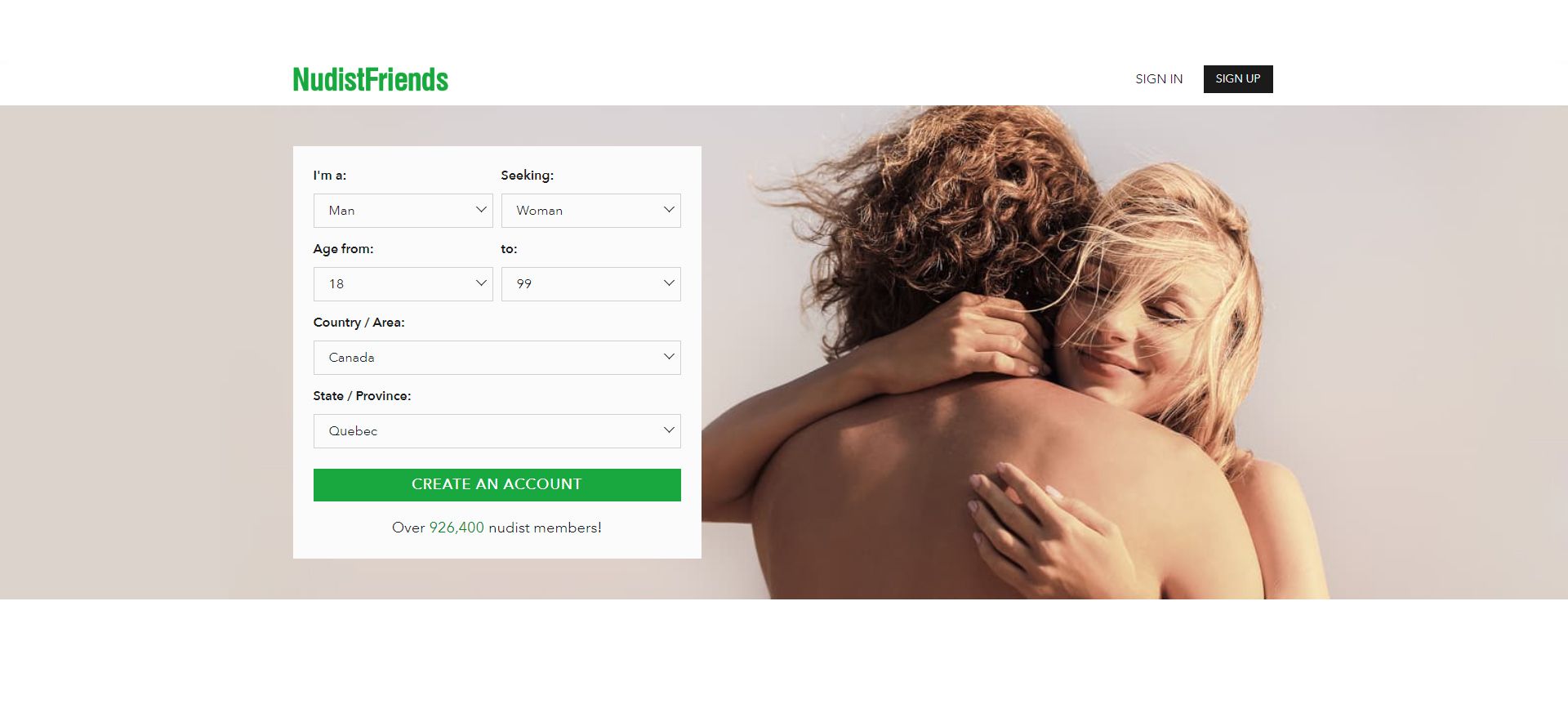 NudistFriends Review
Registration on the NudistFriends dating site is free, and accounts are verified via email. The site administrators ask for locations and review photos. The sexual orientation of users is primarily straight, and the age group between 30 and 46 years old enjoys the most representation. The second age group, which makes up around 20% of the website, is 20-30 years old. NudistFriends dating is currently only available as a website. Although there is no NudistFriends app for Android or iOS, you may still use your phone's browser to view the site.
NudistFriends has several unique features that make it easier for nudists to connect.
First date ideas — This feature is a blog that allows users to share their thoughts on ideal first dates. It is beneficial to all members who have never dated another nudist. It also provides lovely insights for individuals seeking inspiration.
Certified nudist — You will become a verified member by printing a specific document, photographing yourself clothed and naked with it, and uploading the photos to the site. When you become a certified nudist, you will receive a logo on your profile. You will receive far more engagement from other members if you are an accredited nudist.
Let's meet — It's the site's most interesting location, where you can meet many new individuals. You can use this function to find profiles that you like. When you like someone, and they like you back, you are matched with them. When that happens, you can either send a message right away or wait to receive one.
Visit Site
Members Structure
Members
900 000 from all over the world
Members activity
400 000 active weekly
Members join to find serious or casual dating
Majority of the members are aged 35-44 years old
The site claims to have members from all over the world
How Does NudistFriends Dating Work?
The NudistFriends website's concept is crystal clear. It provides a haven for people who are in tune with their bodies and want to avoid social stigma. With this in mind, the website designers developed a user-friendly, straightforward framework. It accomplishes its goal admirably and does not annoy consumers with too confusing features. Furthermore, the site's support team and knowledge base are available to assist users at any time they become confused.
Signing Up On The NudistFriends Dating Site
The registration process for NudistFriends is straightforward. There is a simple form to fill out when a new user first visits the main page. It asks for your gender, age (users must be 18 years or older), and the gender of the potential match. The form then directs the user to an email verification page and a password creation page. If the user forgets their password and wants to log in in the future, there is a password restore option. As a result, it's critical to offer a legitimate email address that you use regularly and can access. Consider creating a separate email address for the site.
Your account can be verified via email, phone number, or later by simply logging in with your Facebook account. The general registration process is not time-consuming. However, each account must be approved. As a result, images uploaded by users are extensively screened for fraudulent and pornographic content.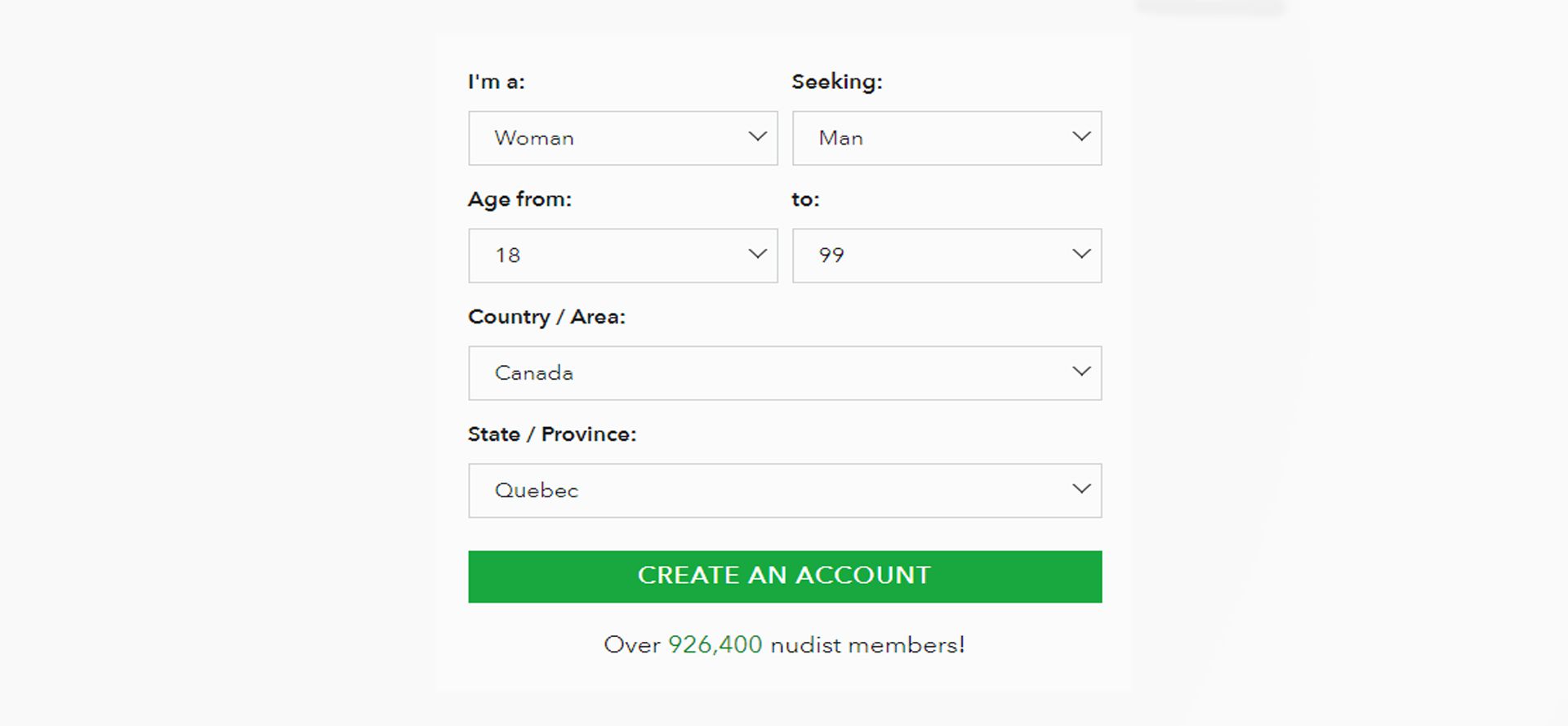 NudistFriends Profiles Quality
Your profile at NudistFriends dating features a photo and a description of your personality, hobbies, and preferences. NudistFriends members are looking for real companions and are wary of scams. So, your profile should be filled with enough information to verify that you are a real person if you want to appear trustworthy. If you're a newbie, that doesn't imply your profile should be blank. In that instance, describe what you wish to try, find, and how other users can assist you. On the other hand, tell people about it if you are a seasoned nudist who has been practicing naturism for a long time.
Although people upload naked images to the site, they are not pornographic subjects. As a result, you can rest assured that your photographs are secure. You can upload photographs to your gallery and organize them into folders if you're unsure. The folders can either be made public or private.
NudistFriends App And Mobile Version
Nudist Friends does not have a mobile application. It once had one on the Apple Store, but it is presently unavailable. This shouldn't be a problem because the site's desktop version functions fine on mobile browsers. The website is also optimized for smartphone users so that you don't have any issues navigating the webpage on your mobile phone.
General Communications and Sending Messages
TYou can send a wink to another person if you wish to get their attention. The wink is accompanied by a like, indicating your interest in the individual. However, sending a personal message to the user is the most effective means to convey your interest. You can accomplish this through an instant messaging service, which allows you to exchange texts and photographs with other members. Your interactions with other individuals will be preserved in the message tab, allowing you to look up the history of your contacts at any time. It is possible to unsend a personal message at any moment; however, the recipient will be notified that your text or photo has been unsent..
NudistFriends cost
NudistFriends boasts a diverse range of payment alternatives. It also comes with a bonus when the receipt arrives. NudistFriends receipt is called "Successful Matches" receipt to preserve privacy. Credit cards, PayPal, cheques, and online payments are all accepted on the site.
Is it free?
Users can use the website for free while getting acquainted with it. The basic NudistFriends membership allows you to explore the following features even if you can't communicate.
View public galleries, profile photos, and ask for access to private ones.
Free account setup and registration.
View and answer questions.
Write on blogs and forums.
Become a certified nudist.
Like profiles on the Let's Meet feature.
Is It Worth Paying For?
Yes, it's worth paying for, especially if you think these features significantly impact your chances of finding a companion on NudistFriends dating platform.
With the NudistFriends premium, the user gains access to all of the website's features, including:
There is no limit to the number of messages that you can send.
Users can initiate a chat with others.
All unique features are available.
A virtual marketplace with account-boosting items opens up.
The profile will appear at the top of the search results.
Stats on other users' profiles will be available.
Users can view how often the other user texts back.
NudistFriends Premium
3 months
59.95$/19.98$ per month
6 months
95.95$/15.99$ per month
Promo Codes And Other Promotions
NudistFriends has no affiliation with coupons. They don't have them, and they don't accept them either.
Pros
User-friendly and easy to use
Connects people with the same interests
Does not encourage pornographic content
A huge amount of members
Cons
Cannot initiate conversations for free
Advanced features require a paid subscription
Does not have its mobile app
Conclusion
NudistFriends, being a niche dating service, has a lot to offer its customers. When you're into something specific, it can be difficult to discover other people who share your interests. NudistFriends, on the other hand, makes it easy for nudists to meet other aficionados. You can talk about your love of being naked and locate romantic companions with similar interests. It also assists you in finding spots where you can be a nudist. If you're looking for a nudist dating site, NudistFriends is the best place to go. Good luck!
FAQ
Does NudistFriends have a free trial?
NudistFriends is a freemium online dating platform. So, you can use the platform for free for as long as you want. However, it has limited features.
Does NudistFriends have an app?
NudistFriends does not have a mobile application. It once had one on the Apple Store, but it is presently unavailable. NudistFriends dating is currently only available as a website.
Is it safe?
NudistFriends dating guarantees to keep your information private and not share it with third parties. Be cautious when giving personal information and sensitive photos to somebody you've only met online.
Where can I contact NudistFriends?
NudistFriends customer service is available to respond to queries 24/7. You can contact them via the platform or email - [email protected].
How effective is NudistFriends?
NudistFriends is as effective as you allow it to be. The platform effectively connects potential partners; it's up to users to find their chemistry and form a relationship.
What regions does NudistFriends operate in?
Most NudistFriends members are located in the US, but you can find many users from Canada, Australia, and other European countries. You can visit NudistFriends to check if the platform supports your country. Good luck!