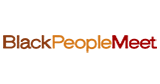 BlackPeopleMeet
User friendly interface
8.0 or 10
Customer service
7.0 or 10
Number of members
8.0 or 10
Quality of profils
8.0 or 10
Saferty & Anti Scam
6.0 or 10
Value for Money
8.0 or 10
Application
Free Plan available
Premium plans
BlackPeopleMeet
Blackpeoplemeet is a dating site that is more occupied by black singles. If you are looking for any relationship of African American descent, this is the site for you. This site has over a thousand new members each day, and it is the biggest site for black singles and people looking for a black partner.
This dating site has over five million users worldwide. Generally, single form the US made up 90% of its members. However, the gender on this site is slightly split has more female singles than male members.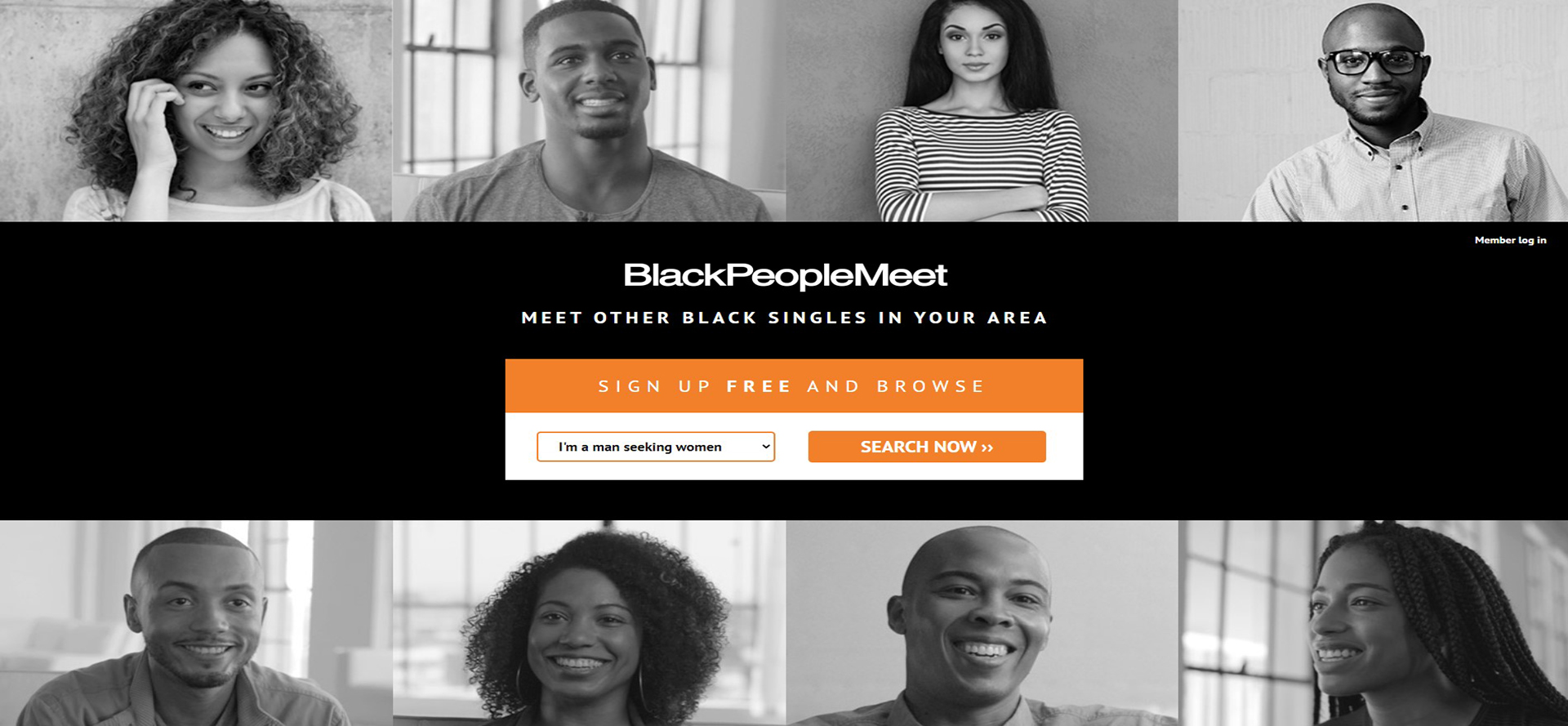 BlackPeopleMeet Review
This dating site gives black people the attention they deserve. Since the black race is mostly ignored on other dating sites, this dating site offers a vast opportunity to black singles.
However, the site does not restrict registration to black singles only. It also offers room for other races, such as Caucasians or Asians who prefer black singles.
How does BlackPeopleMeet dating work?
The avalanche of features offered by Blackpeoplemeet dating site is to ensure its members get whatever type of relationship they seek. Whether a friendship, romance, or love, you can easily use the features offered such as Virtual Gifts, Profile Pro, PromoteMe, MatchMe, and ConnectMe.
Signing up at BlackPeopleMeet
Most dating sites have required tedious processes for registration but not Blackpeoplemeet. This dating site keeps the process simple and easy. You'll be required to fill in the username, email, password, gender, and relationship status information. The process only lasts 3-5 minutes, and you are set to begin messaging users.
You are also advised to have a short descriptive paragraph of yourself. This description should be open enough to the understanding of other members on what you seek. You can share your personal information such as height, weight, sexual preference, and others to reach your partner easily.
However, registration is only for an individual from 18 years and above—the dating site bands unaccompanied minors profile. You will find singles mainly between the age of 35-49 years old on this dating platform. However, other users below this age description but above 18 are also given a chance to have a date.
Profiles quality
However, you should beware of scammers as the dating site has no verification process. You can easily report any suspected fake profile to customer service. Also, the administrators occasionally create test profiles to catch suspected fake profiles and test the dating site features.
The platform offers a lot of quality for its profile. Members are allowed to customize their profiles to stand out among others. You can easily pick on dates by locating detailed profiles with convincing entries.
Member Structure
Members activity
800 000 active weekly
Members join to find long-lasting relationships and hookup
Majority of the members are aged 34-44 years old
The site claims to have members from all over the world
BlackPeopleMeet app and mobile version
Blackpeoplemeet is compatible on desktop as well as a mobile platform. The desktop version has customizable features, and it is used mainly by many members.
The mobile version is free and can work on any browser. However, you need to download the app, which is compatible with Android and iOS devices. The dating site has no version for windows or other OS phones, but you can use the mobile version on your phone's browser.
The mobile app has similar functions to the desktop version. It is designed to have sleek and smooth navigation. It offers unique buttons and functions that have a stylish and modern vibe.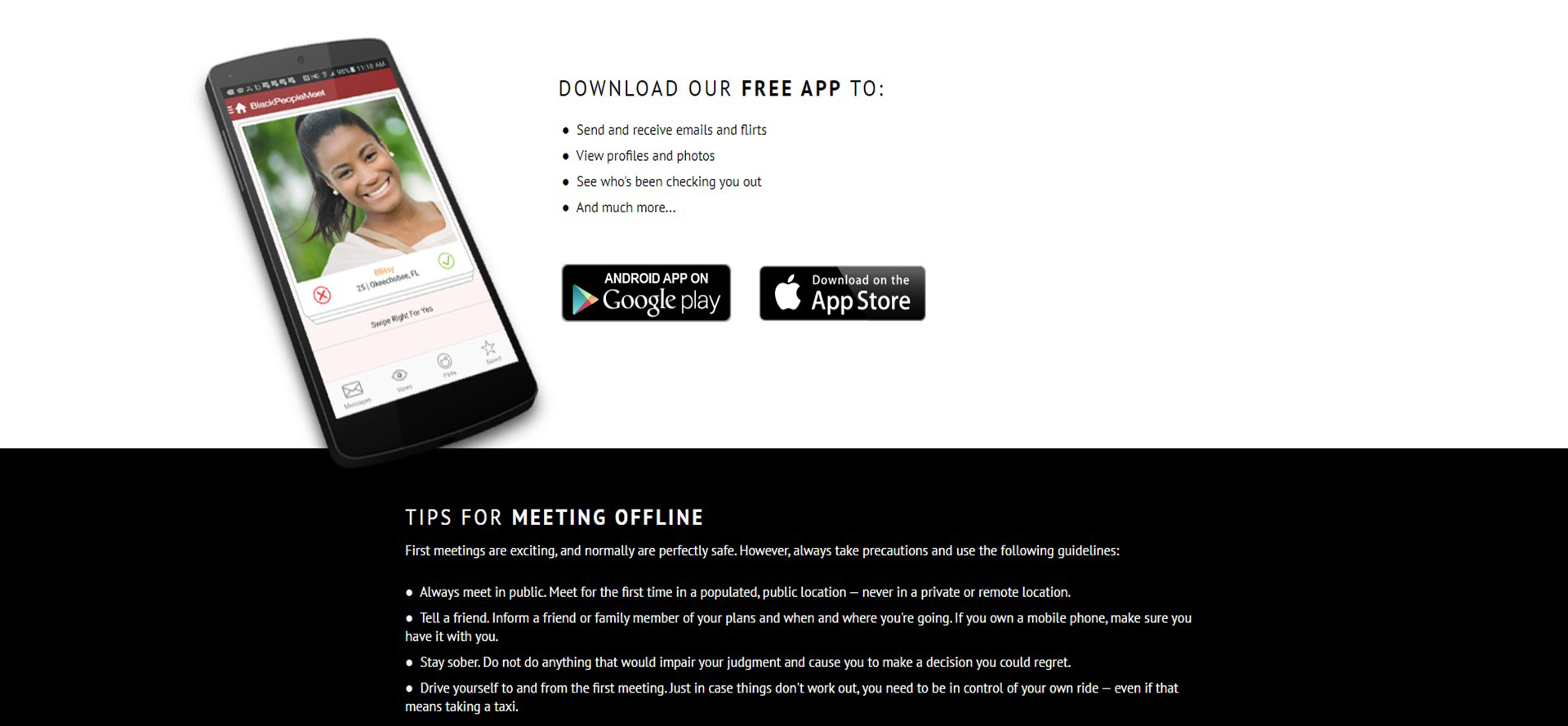 General communications and sending messages
You can easily search for a potential match by usernames, ages, or location. You can also meet people in chatrooms.
Balckpeoplemeet has various ways to contact members. These features include flirts or virtual gifts, audio or video call, and messaging. You can save profiles and pictures of possible matches to communicating later. The platform has a unique feature where you can turn on the active button to notify other users when you're online. However, this feature is only possible on the paid account.
BlackPeopleMeet Cost
There are free and fee-based services; the free service has limited features, the fee-based service has unlimited features. It also comes with additional outstanding features that ensure premium user experiences.
Is it free?
Blackpeoplemeet has tons of free features for free users. However, the commanding features are mainly available to subscribed members. The free version allows you to send a message, GIFs, and others-just enough to find a match. You can also comment and post on forums.
Is BlackPeopleMeet Worth a Try?
Blackpeoplemeet has millions of users worldwide, providing a lot of opportunities to find your match. It is easy to connect and find friends. The flexibility on this site is so much that you can connect with strangers, find people who can support you, or even form a social group.
The dating site is highly secured with advanced software for identifying fake profiles. Your information cannot fall into the wrong hands on this platform except you choose to share. A lot of effort and upgrades have been utilized to reinforce any possible breach of privacy.
Promo codes and other promotions
Blackpeoplemeet is offering a discount on 9 coupons on their website. The website is offering 30% off currently.
Pros
Niche dating site for black singles
A lot of useful search filters available for free
Variety of ways to interact with singles
Welcoming of different orientations, religions, and lifestyles
Cons
Absence of free messaging for free members
Weak matchmaking features
No personality test
Conclusion
Blackpeoplemeet is an open spot for singles who intend to have a short or long-term relationship with an African American. It is easy to navigate through the variety of features. There's no doubt that this site has to help Afro-Americans gain closeness and love that changed their lives. Whether you are black or white, you can sign up and start connecting on this platform if you are interested in blacks.
Another robust feature this app has is its ability to find a match closer to your location. Dating someone around you is a key factor in starting a good relationship. To all black people who are discriminated against on another dating site, Blackpeoplemeet is your bounce back.
FAQ
Does BlackPeopleMeet have a free trial?
Yes, Blackpeoplemeet has a free trial. The free trial grant you access to search for the special someone. You can flirt and have fun with the free trial before requesting an upgrade.
WIth the Black People Meet free trial account, you can search and find that special someone before ever committing to an upgrade. Flirt and have fun for a while with the free trial.
Does BlackPeopleMeet have an app?
Blackpeoplemeet has an app. The app can be downloaded through Android or iOS devices using the play store or Apple Store. After that, you create an account and start your hunt for a soulmate.
Is it safe?
Unfortunately, Blackpeoplemeet has no form of verification. But the system is so difficult to hack due to its robust nature. And other protocols are taken to ensure your personal information and bank details.
Where can I contact BlackPeopleMeet?
Blackpeoplemeet does not have a phone number or offer live chat services. However, you can still get in touch with the support team through their email or customer care feature on the platform.
How effective is BlackPeopleMeet?
Theirs is no skepticism in finding the right one on Blackpeoplemeet. A large number of people creates many choices for everyone. This is proven by the thousands of people signing up each day.
What regions does BlackPeopleMeet operate in?
Blackpeoplemeet is a worldwide dating site. However, the significant people on this platform are from the US. But there's no hindrance to the location on this dating site. Any continent you are on earth, you can quickly sign up through the web or app.