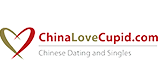 ChinaLoveCupid
User friendly interface
8.0 or 10
Customer service
8.0 or 10
Number of members
7.0 or 10
Quality of profils
8.0 or 10
Saferty & Anti Scam
8.0 or 10
Value for Money
8.0 or 10
Application
Free Plan available
Premium plans
ChinaLoveCupid
ChinaLoveCupid is perfect for Chinese singles looking to connect with matches from across the globe. The site offers free membership to anyone in the world who wants to meet Chinese singles. The site also offers a translation feature to cater to its global audience. ChinaLoveCupid has been operational for over ten years and has connected Chinese singles with matches from over 190 countries. The site is available in English, Mandarin, and Cantonese.
ChinaLoveCupid — What do we know about it?
ChinaLoveCupid is a dating site that caters to Chinese singles both in China and around the world. The site has many features designed to help you meet someone special, including the ability to send likes for free and reply to messages from Platinum and Diamond members. However, the site doesn't have a very large number of active members, which may make it difficult to find someone special. One thing that sets ChinaLoveCupid apart from other dating sites is the VIP profile highlighting feature. This feature allows premium members to have their profiles highlighted more often, making it more likely that other singles will see them and want to get to know them better. If you're looking for a dating site to help you find your perfect match, ChinaLoveCupid is worth checking out.
How does ChinaLoveCupid work?
ChinaLoveCupid's algorithm is designed to help match Chinese singles with compatible partners. The algorithm takes into account a variety of factors, including age, location, and interests. Based on this information, the algorithm recommends potential matches to users. In addition, users can search for potential matches using various criteria, such as age, height, and education level. ChinaLoveCupid also offers a variety of ways for users to communicate with potential matches, including messaging, email, and video chat. As a result, the algorithm is designed to help Chinese singles find compatible partners safely and efficiently.
How to get started on ChinaLoveCupid
ChinaLoveCupid is a leading Chinese dating site with over 1 million members. Simply create a free profile and search for compatible matches to get started. You can narrow your search by location, age, interests, and other criteria, and our advanced search options make it easy to find the perfect match. Once you've found someone interested, you can start chatting, exchanging photos, and making plans to meet in person. ChinaLoveCupid makes it easy to connect with Chinese singles from the comfort of your home, and we're committed to helping you find the perfect match.
Who is really signed up here?
ChinaLoveCupid is a dating site that offers users a wide range of features. The site has a large member base, with over 1 million members from China and the rest of the world. The vast majority of users are aged 18-34, with a smaller number of users in the 35-49 age range. The site's membership is fairly evenly split between men and women, with slightly more men than women. ChinaLoveCupid is available in both English and Chinese, making it accessible to many users. The site offers several features to help users find their perfect match, including advanced search options, matchmaking tools, and instant messaging. ChinaLoveCupid is a popular choice for serious relationships, and its wide range of features makes it a great option for those looking for love in China.
Quality of ChinaLoveCupid profiles
At ChinaLoveCupid, we take pride in the quality of our profiles. Our members are all looking for serious relationships, and we believe this starts with a well-written profile. Our team of experts reviews every profile to ensure that it is interesting, engaging, and relevant. We also check for grammar and spelling errors to ensure that our members put their best foot forward. In addition, we require all members to upload a recent photo of themselves so that you can see who you're talking to. We believe these measures help create a more enjoyable experience for our members and lead to better matches overall. Thanks for choosing ChinaLoveCupid!
ChinaLoveCupid app and mobile version
There are many ways to connect with potential matches on ChinaLoveCupid. One popular option is to download the app and use the mobile version. The app is free on iOS and Android devices and offers a convenient way to stay connected with your matches while on the go. The mobile version of the site includes all of the same features as the desktop version so that you can send messages, view profiles, and even upload photos while on the go. Plus, the app makes it easy to stay logged in even when you're not at your computer. As a result, it's a great option for those who want to stay connected with their matches while on the go.
Making contact on ChinaLoveCupid
To help members communicate with each other, ChinaLoveCupid offers a variety of communication features. Members can send interests to other members, start a conversation, or even send a message. To start a conversation, simply click the "Message" button on the member's profile page. This will open a chat window where members can type out their messages. If a member is not online when the message is sent, they will receive an email notification informing them that they have a new message waiting for them.
In addition to regular messaging, ChinaLoveCupid also offers video and audio chat features. These allow members to hear and see each other in real-time, making it easier to get to know each other better. Whether members are looking for general communications or something more specific, ChinaLoveCupid has the features to meet their needs.
Success rate
One of the best things about ChinaLoveCupid is its high success rate. This means that if you are looking for love on this site, you are more likely to find it than on other sites. There are many success stories of people finding their soul mates on ChinaLoveCupid. Many of the success stories feature people from all over the world who were able to find each other despite the distance. This shows that you never know who you might meet on this dating site. With its high success rate, it is worth giving ChinaLoveCupid a try if you are looking for love.
Help and support
ChinaLoveCupid offers many ways to help you meet and connect with Chinese singles. The customer support team is always available to answer any questions and offer various dating articles and tips to help you get the most out of your membership. In addition, a state-of-the-art fraud prevention system helps ensure that all participants are genuine, sincere singles looking for love. ChinaLoveCupid also offers a range of membership options to choose the best package for your needs. Whether you're looking for a basic free membership or a paid premium service, we're sure to be able to help you find the perfect fit. So why not create a profile today and see who you might meet?
ChinaLoveCupid Cost
You can't always get what you want, which is certainly true when sending messages on ChinaLoveCupid. If you want to be able to contact other members freely, you will have to upgrade to a premium membership. The good news is that the subscription prices are very reasonable, starting at just 15.00 USD per month. For that price, you'll get access to features like sending messages to all members, live chat with instant messenger, VIP profile highlighting, and translating messages into your language. So if you're serious about finding love on ChinaLoveCupid, be prepared to fork over a few bucks for a premium membership. It'll be worth it in the long run!
Is it free?
No, ChinaLoveCupid is not free. You can create a profile and browse other profiles for free, but you will need to upgrade to a premium membership to be able to contact other members. For example, only paid users can send unlimited messages, see who has viewed their profile, and enjoy advanced search options. As such, free users may find it more difficult to find a match on ChinaLoveCupid than on other dating apps.
Promo codes and other promotions
ChinaLoveCupid often offers a variety of promotional codes and other discounts to its members. For example, there is a promotion for 25% off a 12-month premium membership. These codes can be found on the ChinaLoveCupid website and are often shared on social media. So watch these promotions if you want to save money on your membership.
Pros
All messaging features come with an automatic translator
The live chat system includes instant messaging and video support
A very strict member verification process
More female members responded to the survey than male members
Cons
Small community because it is a niche dating site
Even though the team removed reported suspicious accounts, there are still false and empty profiles
There is no free messaging feature for standard members or trial period
Іs it safe to use?
ChinaLoveCupid is a leading Chinese dating site with millions of members. The site is operated by a reputable company, Cupid Media, which also operates other popular dating sites such as LatinAmericanCupid and RussianCupid. Cupid Media takes security and privacy seriously, and they have strict policies to protect their members. All personal information is encrypted and stored securely. The site also offers a comprehensive anti-scam program to protect users from scammers and fake profiles. In addition, ChinaLoveCupid offers 24/7 customer support to answer any questions or concerns you may have. So, yes, ChinaLoveCupid is safe to use. You can rest assured that your personal information is protected and that you will be able to find a genuine Chinese partner on the site.
Conclusion
ChinaLoveCupid is a leading Chinese dating app that helps connect Chinese singles with their matches worldwide. The app features a clean, easy-to-use interface and many users. ChinaLoveCupid also offers a comprehensive search function, allowing users to find their perfect match by location, age, interests, and more. Ultimately, ChinaLoveCupid is a great option for those looking for a reliable and user-friendly dating app to help them find their ideal Chinese match.
FAQ
What are ChinaLoveCupid matches based on?
The ChinaLoveCupid algorithm is based on your answers to the questionnaire, your profile information, and your activity on the site.
What is the average age on ChinaLoveCupid?
The average age on ChinaLoveCupid is 35 years old.
What is the success rate of ChinaLoveCupid?
There is no official success rate for ChinaLoveCupid, but the site offers various features to help you find your ideal match.
Is there a mobile app available for ChinaLoveCupid?
Yes, there is a mobile app available for ChinaLoveCupid. The app can be downloaded free from the App Store or Google Play.
What does ChinaLoveCupid cost?
ChinaLoveCupid offers a variety of membership options. For example, you can create a profile and browse other profiles for free, but you cannot contact other members.
Can I temporarily cancel my ChinaLoveCupid profile?
Yes, you can temporarily cancel your ChinaLoveCupid profile. Go to the "Account Settings" page and select the "Cancel Membership" option.