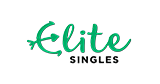 EliteSingles
User friendly interface
8.0 or 10
Customer service
8.0 or 10
Number of members
7.0 or 10
Quality of profils
8.0 or 10
Saferty & Anti Scam
8.0 or 10
Value for Money
8.0 or 10
Application
Free Plan available
Premium plans
EliteSingles
EliteSingles is focused on offering fashionable intellectual people as partners. The dating site is prominent in the US. Reviews have shown that the site is designed for working professionals searching for love or companionship with a similar-minded professional.
The dating site has recorded many success stories from the users. It recorded 4% of marriages in the US. The site is open for all ages and races looking for love. Even though the site is underrated in its review on Apple App Store and Google Play Store, the website platform does justice with its features.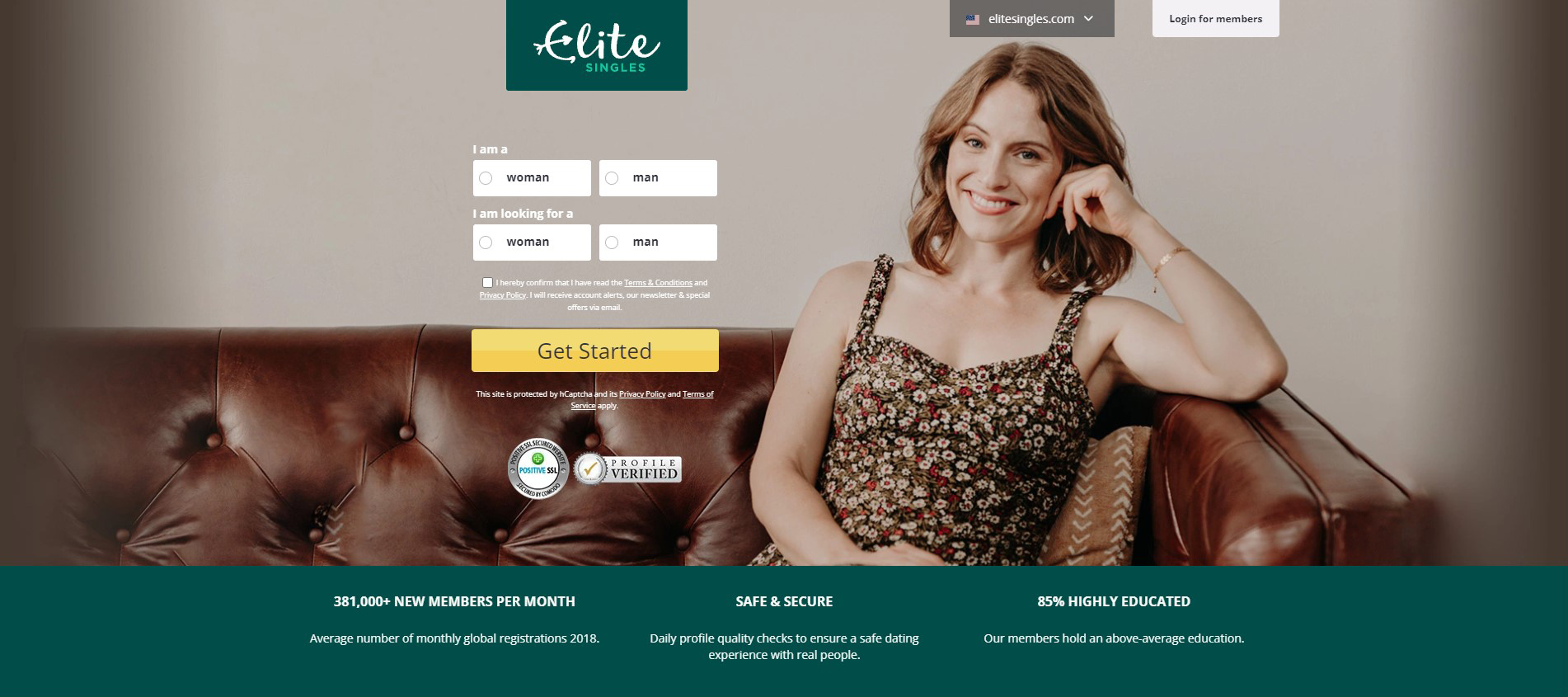 EliteSingles review
People who are interested in having a serious relationship in the US are attracted to this site. Every week, the dating platform records 65,000 new entries. The platform also records an average of 2,000 couples every month in different countries. Most users on this site are degree holders and professionals from all walks of life.
EliteSingles is also a perfect matchmaker. This site has a personality survey that is used to find a compatible match for users. Most people on this site are interested in a serious relationship. The main feature it has is the five-factor model theory. This model is used to set questions that are used to find a perfect match for a user.
Other features include the Have you met feature, which displays matches you haven't looked at yet. And the wildcard Feature, which offers a user 20 matches each day.
Member Structure
Members
4 500 000 from USA
Members activity
1 000 000 active weekly
Members join to find a serious relationships and potential partner for marriage
Majority of the members are aged 25-44 years old
The site claims to have members from above 20 countries
How does EliteSingles dating work?
EliteSingles work similarly to other dating sites. The site uses a personality test base algorithm to sort out matches. You can use this dating site on iPhone, Android, tablet, or desktop. With a smooth connection, you are set to begin.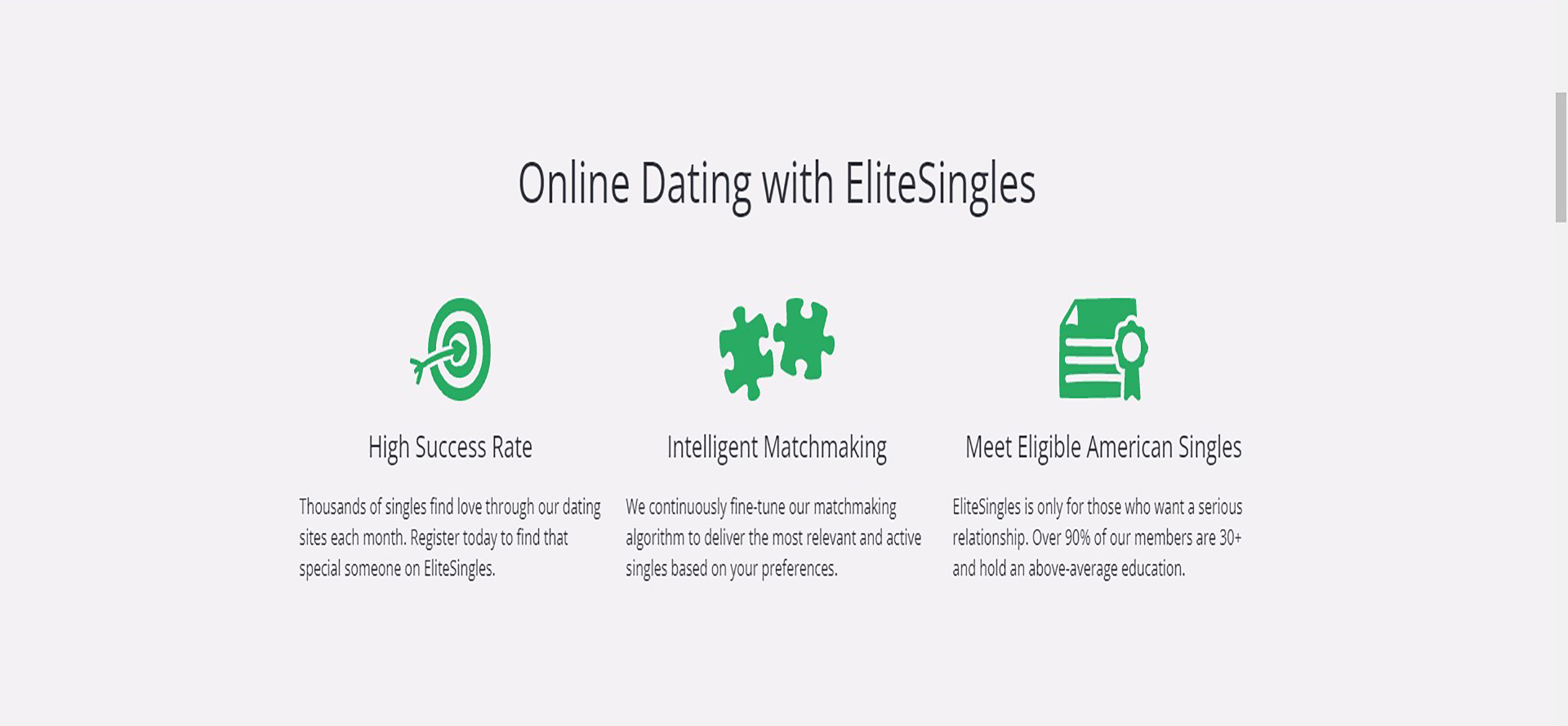 Signing up on EliteSingles
The process of signing up on EliteSingles is a bit lengthy and tedious. This is because the site is designed to understand an individual personality before accepting the person entirely. This is to make the matching easy, fast and compatible. This is a place for singles of 25 to 40+ years.
Like most dating sites, Elite Singles require your username, password, location, and age to open a profile before the personal test section. The personal test is an essential part of the dating site. A certified psychologist scrutinizes this section to analyze all 29 personality traits in a user. The signup process takes at least 20 minutes to complete; however, you can fully complete this section at a later time.
Most personality questions will be about you and how you see yourself. Other questions will be about what you seek in a match. Some different questions will be about your physical health, hobbies, and cleanliness. And lastly, you'll be asked to describe yourself for easy understanding by other users.
Quality of profiles
The profiles on EliteSingles are well detailed to help a user understand you before contacting you. The common traits between members are highlighted for easy identification. However, photos are only available to subscript members. And information can be modified when needed.
Most people on EliteSingles are professional. This amounts to up to 82% of members with a bachelor's degree and has recorded about 165,000 new members each month. This site is for professionals looking to fall in love again and is willing to do what it takes to get an authenticated profile on EliteSingles.
EliteSingles app and mobile version
The dating site has a mobile app that is compatible with Android and iOS devices. The app has similar features as the desktop version. However, the desktop version has more advanced features than the app. The app is known to consume less battery compared to other apps.
The website version has better benefits as sign up on the app is a bit tricky and foggy. And also, the review of the app is low compared to the website. The website functions are more advanced and easier to navigate in no time.
General communications and sending messages
There are many ways you can contact a member on EliteSingles. Some methods include commenting on photos or profiles; you can also send a message via email but only available to a paid membership. More features are present in a paid membership account.
For the free based version, members can only send five messages and use the like feature. You can't reply to messages from paid members as a free member. The paid membership is highly ranked as serious people looking to form a relationship on EliteSingles.
EliteSingles Cost
EliteSingles offer two choices of membership. The site has the free membership and paid membership. The free membership comes with exciting features but has some limitations. The paid membership as additional features to the free base features making it superb in every aspect.
Is it free?
You can use the free version, but it has limited features. The free version allows you to scroll through member's profiles, get results, sign up and have a match. However, you cannot view members' profile pic, send messages, and other advanced features. If you find a perfect match, you'll need to subscript to further interact with them.
Free features:
Sign up is free.
The questionnaire is available.
Personal test results are available.
You can upload photos.
A match is made each day.
Send smiles and likes.
Is it worth paying for?
Elite Single is worth giving a try as there have been many couples made from this site. Many people have found love that led to marriage from this dating site. With the large user base, there is great opportunity to find a fitting partner.
Fee-based services:
The test results are well explained.
Premium members are easily matched.
You can check who viewed your profile.
Send and receive messages.
You can view other members gallery.
You can comment on profiles.
EliteSingles Light
3 months
104.85$ / 34.95$ per month
EliteSingles Classic
6 months
119.70$ / 19.95$ per month
EliteSingles Comfort
12 months
215.40$ / 17.95$ per month
Promo codes and other promotions
Currently, EliteSingle has 11 coupons in circulation on their platform. The coupon is not sold at a 30% discount.
Pros
Blogs with expert advice
Open to people of all gender identities and sexual orientations
Manual profile checking
Focus on professional singles allows for finding like-minded
Cons
Limited free trial
The personality test can be tedious
Have to pay to use most features
Conclusion
In the world of dating sites, EliteSingles is more focused on serious and long-term relationships. The website has no space for casual or hookups. Most people on this site are seeking partners with high-quality standards and traits. The platform design comes in handy as it's easy and fast to navigate. EliteSingles are the place if you are seeking a classy partner to date.
FAQ
Does EliteSingles have a free trial?
Yes, Elite Singles has a free trial version which is available to all members. The free version allows you to sign up and scroll through matches; however, you cannot enjoy the full features of a free trial version.
Does EliteSingles have an app?
Yes, Elite Singles have an app that is compatible with almost every phone. The app has similar functionalities as the website version. However, these features are limited on the app.
Is it safe?
Elite Single is secure as a manual verification process is imposed on each newly registered member. All information is kept in the server, which is protected to prevent data from falling into the wrong hands.
Where can I contact EliteSingles?
You can contact EliteSingles through their customer care service from Monday through Friday. You can also send a message via email which delays before getting a response.
How effective is EliteSingles?
Elite Singles is an effective platform that has recorded many marriages in the US. The site also has a wide range of users, which creates a pool of matches to select from.
What regions does EliteSingles operate in?
Unfortunately, EliteSingles operates mainly in the US but is available for other 20 countries. The site is populated by US citizens who are seeking serious and long-term relationships.