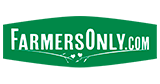 FarmersOnly
User friendly interface
6.0 or 10
Customer service
8.0 or 10
Number of members
5.0 or 10
Quality of profils
7.0 or 10
Saferty & Anti Scam
7.0 or 10
Value for Money
7.0 or 10
Application
Free Plan available
Premium plans
FarmersOnly
FarmersOnly is a dating site focused on hooking up farmers living in unpopulated areas. The site has gained more names than most dating sites since most people are off the same duty. Since farmers' lifestyle is a bit different from people living in the urban areas, this dating site is designed to close that gap and help them find love with someone of the same routine.
The founder of this platform is Jerry Miller, who was inspired by a woman trying to seek love on a dating site. She found it difficult since she is a farmer and lives on the outskirts of town. This site is created to help people of the same zest find love.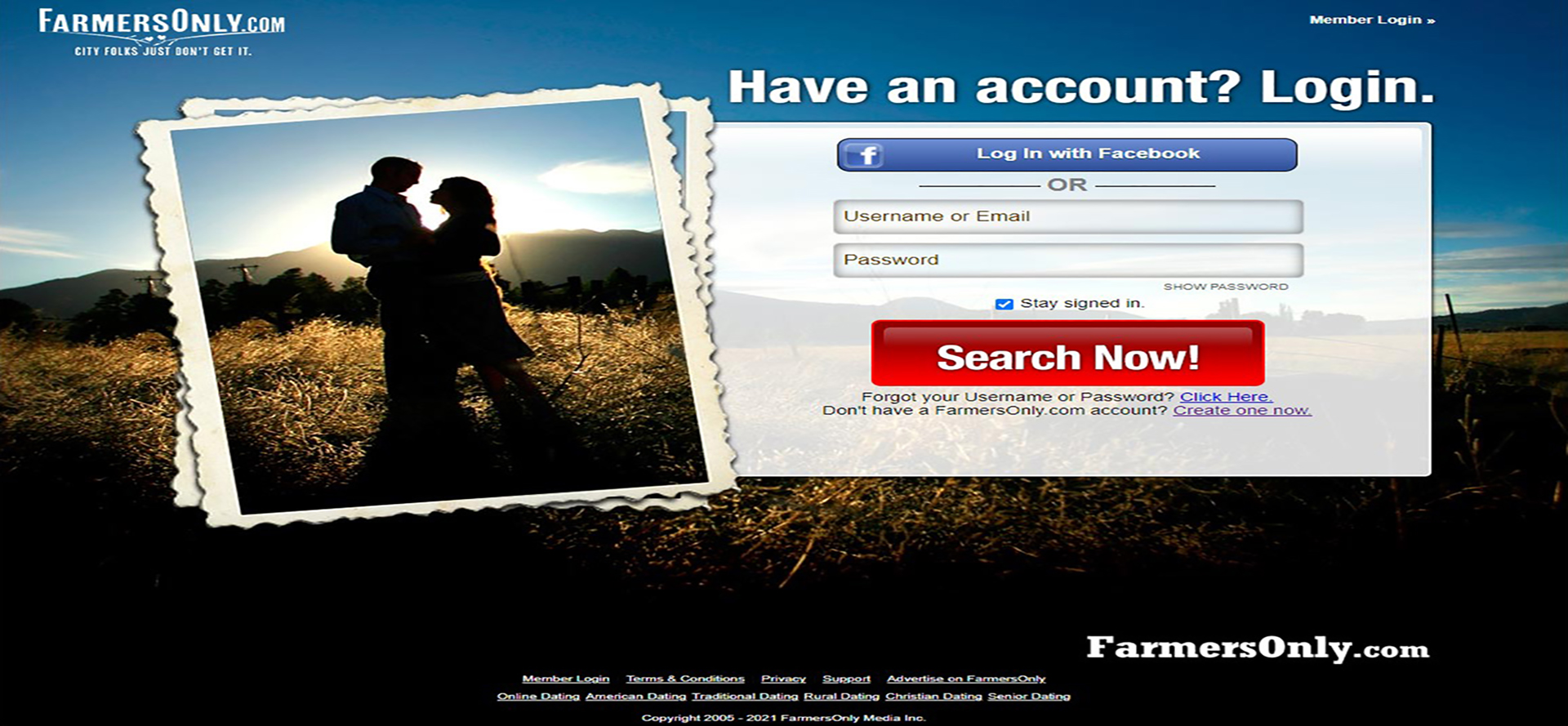 FarmersOnly Review
The dating site began in 2005 as a site for people living in wide-open spaces and enjoying blue skies. The site is meant for farmers, ranchers, cowboys/girls, and animal lovers looking for all types of relationships such as hook-ups, casual dates, or even serious relationships.
The dating site gained popularity from its goofy video commercial. This video got the site a million views on YouTube and attracted five million users from the US
The dating site has some features you can't find on other dating sites. Some of these features include the FarmersOnly store, where you can buy merchandise and designs such as logos, t-shirts, mugs, hats, and many others. The other feature is the Farmphone which allows all messages to be sent to your phone but is only available for premium users. The discover feature is also available and offers a scroll of other users' photos to give a thumbs up or thumbs down. Most people shown on these features live nearby.
Member Structure
Members
4 000 000 from USA
Members activity
300 000 active weekly
Members join to find serious relationships and casual dates
Majority of the members are aged 25-34 years old
The site claims to have members from all over the world
How does FarmersOnly dating work?
The FarmersOnly platform is simple and straightforward to use. The webpage is designed with the main page where you'll be asked some questions to help get a better brace of you. The platform is compatible on tablets, desktop and mobile devices with smooth user-friendly interface.
Signing up at FarmersOnly
The signup process is fast and straightforward. The process takes approximately 10 minutes to complete. The site requires you to answer four simple questions to open an account. These questions include your age, gender, and preferred gender of your partner, valid email address, and zip/postal code.
Your username and password will be created after answering these questions. You will receive the username and password through your email. However, this service is available for people 18 years and above.
A verification link will be sent to your provided email account. to authenticate your account for approval, you'll be required to click on the link in your email address to verify your profile.
Profiles quality
Most members on FarmersOnly are from the United States, Canada, and the United Kingdom. The numbers of males outnumber the females and most users are 25-34 years old.
The platform allows you to write a short description of yourself. These details will attract partners and be used to sort the perfect match for you. You can also specify the type of partner you hope to meet.
The dating site gives users the chance to be anonymous by hiding their profiles. This hidden profile won't pop up on the search, and you'll be logged out automatically. The site allows members to upload the number of photos they desire or email to [email protected]
FarmersOnly app and website
FarmersOnly has a mobile app as well as a website. Members can make use of anyone to enjoy its services.
The mobile app is compatible with Android device. The app has similar functions to the website and has additional functionalities to ease the act of navigation. The customer service on the app is very responsive. However, the website is fully functional but looks a bit outdated. The website has all functions and features to help you find a match.
General communications and sending messages
There are many ways to contact users on the dating site, including flirts and messaging. However, the message feature is only available to premium users. The premium users can access other features, including blocking uninteresting members. The gold membership allows users' messages to be highlighted in gold when sent.
FarmersOnly Cost
The free-based features are limited. The premium membership allows you to enjoy advanced features. However, you'll need to upgrade to the gold membership to enjoy additional features or use the Farmphone.
Is it free?
FarmersOnly is not a free dating site. You can sign up and access limited features, but you need a paid plan to send messages and enjoy advanced features.
Free membership features:
You can sign up.
You can use the search bar to check for profiles.
You can see photos of members.
You can send flirts.
Other features available to premium members include:
You can send and receive unlimited messages.
You can see who sent you flirts.
You can upload as many pictures as you desire.
You can check the last online seen of other members.
You can block users.
Does FarmersOnly worth paying for??
The site has recorded several benefits for people living in such areas. They had more than two million users just last year. And many of them have found their soulmate through this dating site.
Promo codes and other promotions
FarmersOnly currently have 7 new promo codes in the last 90 days. This means every 13 days a new promo code is given. You can easily get promo codes on special occasions such as Halloween, Cyber Monday, Christmas, Back to school, etc.
Pros
Blog with success stories
Balance of men and women, and a broad range of ages
Unlimited pic upload
Perfect for singles who share a farming lifestyle
Cons
Design of the dating site slightly outmoded
No app for mobile devices
No matching algorithms
Conclusion
Creating a dating website for people whose interests are different from the usual culture and involving them in an actual relationship is a splendid notion. These users can be in their ranches milking cows or gardening and finding a partner who is interested in the same routine. A farmer can meet other people they never had plans to meet and become friends with this site. Currently, FarmersOnly is a significant player in the dating world, and it promotes the search for a soulmate.
FAQ
Does FarmersOnly have a free trial?
The dating site has a free trial that allows users to sign up and view profiles. However, the features are limited, and messages cannot be sent unless you upgrade to a paid plan.
Does FarmersOnly have an app?
Yes. FarmersOnly has a mobile app. This app is compatible with Android device. You can download the app through Google Play Store for Android users.
Is it safe?
Yes, FarmersOnly is safe. All messages and information on this dating site are encrypted with advanced protocols to prevent third parties from using them. And other technologies are used to avoid hacking.
Where can I contact FarmersOnly?
How effective is FarmersOnly?
The site has recorded many successful matches over the years. Many farmers have found love through this dating site. With the large user base, finding a match will be easy and there are many lives changing reviews from users that have met their missing rib.
What regions does FarmersOnly operate in?
FarmersOnly operates all over the world. However, most of its users are from the United States and Canada. The site is internationally known and accessible to every cowboy and cowgirl out there.