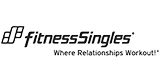 Fitness Singles
User friendly interface
7.0 or 10
Customer service
8.0 or 10
Number of members
6.0 or 10
Quality of profils
7.0 or 10
Saferty & Anti Scam
8.0 or 10
Value for Money
7.0 or 10
Application
Free Plan available
Premium plans
Fitness Singles
Fitness Singles is a dating site that is designed for people who enjoy an active lifestyle. The outstanding feature of this platform is that it supports fitness activities in the form of dating. The site encourages its users to engage in physical activities such as swimming, jogging, gyming, and more. There are many users already active on this platform, and many have become couples through this dating site.
The site provides entertainment and natural conversation as a form of fitness date. It makes it easy to indulge in a conversation since members already have something in common. It is more accessible and fun than meeting for a cup of coffee!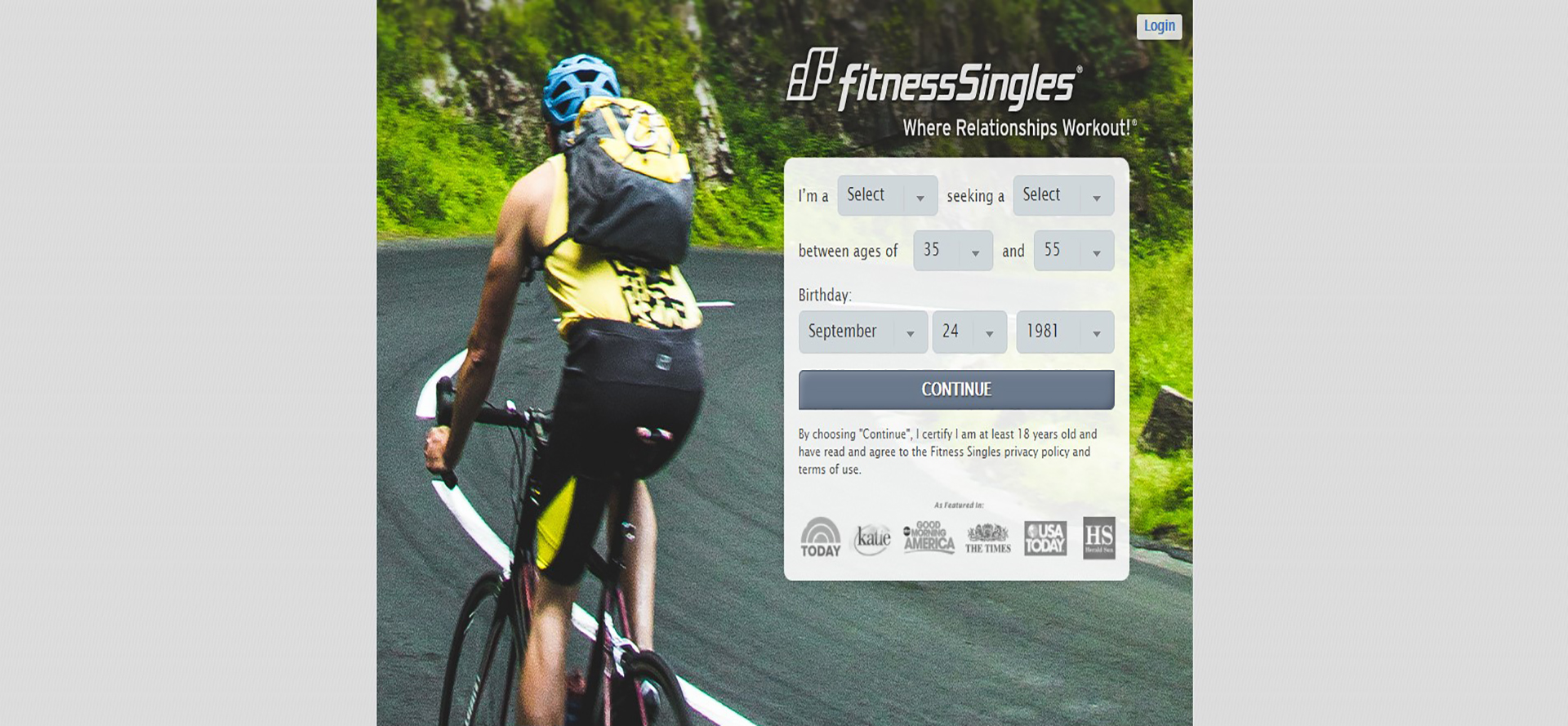 Fitness Singles Review
Fitness singles are one of the largest dating sites for sports and athletic people. It is the most accessible place for fitness enthusiasts looking to get into different types of relationships ranging from casual to serious dates.
Though this platform is a dating site, it still provides an opportunity for people looking to have a workout partner or someone they can go exercising together with.
The platform has two distinct features from the rest platforms, which are:
Top25 — this feature provides an opportunity for people to chat with the most popular profiles on the site.
Show Interest — this feature allows users to show interest to other users they like and want to join their activities.
Member Structure
Members
1 500 000 from USA
Members activity
350 000 active weekly
Members join to find a long-lasting relationships or hookups
Majority of the members are sports fans aged 35-44 years old
Here you can find international members from the US, Ireland, Australia, New Zealand, and the UK.
How does Fitness Singles dating work?
Users on Fitness Single have claim to enjoy the site interface. The site has a user-friendly interface with a fast performance. The navigation is easy and all services can be accessible on phones, tablets, or desktops with a good internet connection.
Signing up at Fitness Singles
Like most dating sites, the sign-up on this website is straightforward. The website requires you to input your username, password, and active email address. After which, you'll be directed to the personal information section. You'll be asked to provide detailed information about yourself to complete the sign-up process in this sector.
There are also a set of questions you'll need to answer by clicking your choice or using the Rather Not Say option. The website will also have you provide three fitness activities that you find amusing.
Fitness Singles have a procedure of verifying and reviewing profiles to eliminate fake accounts. The site specified fields for the sport that can be ticked by its members that have an active lifestyle.
Unfortunately, you cannot access the site unless you have a profile on the platform. It would be best if you were a member to interact with members and enjoy its services and features.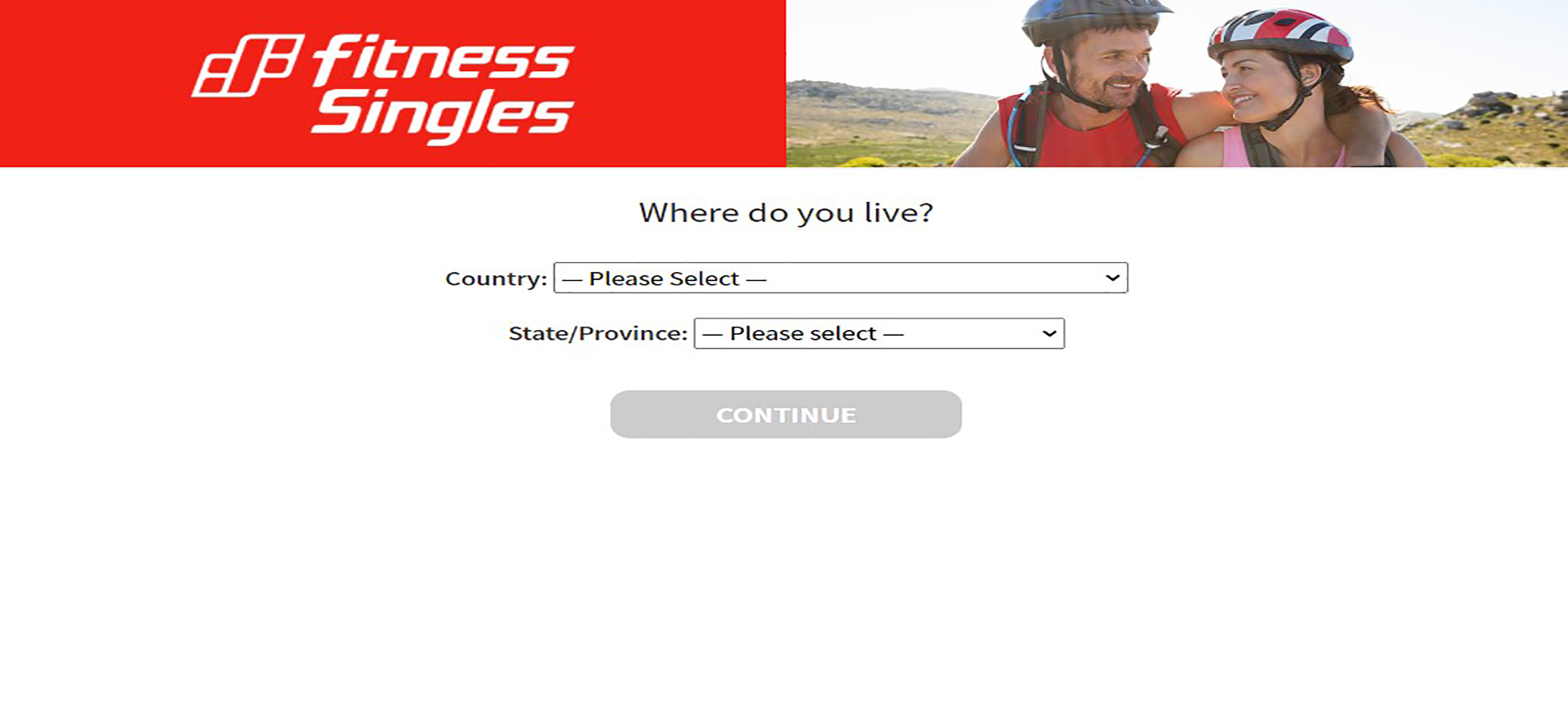 Profiles quality
Suppose you live an adventurous and active lifestyle and are interested in getting a fitness partner; this site is the best for you. This site provides matches that are as fit as you and are ready to get into a relationship. The site is aimed at fitness singles in countries like the US, Australia, UK, Canada, New Zealand, and Ireland.
Fitness Singles has recorded over two million active members of 18 years and above. Most people here are fitness and health-conscious people looking to find love or friendship. However, this website also has users in their 40s or 50s looking to get a second try at love. The site is also open to those looking for a fitness trainer or motivator.
Fitness Singles require more personal details and information, unlike other dating websites. This information is used in getting the perfect match for an individual. The interface is designed to be user-friendly, making it easy to navigate member's profiles for information. It gets better with a short biography of the user for better understanding by other members. Free users are also given the opportunity of viewing pictures in a user profile.
Fitness Singles app and mobile version
Strange to say, Fitness Singles does not have a working mobile app as of now. The site depends on the website version to do all its jobs. However, the website version is easy and fully functional to close the need for an app. The website has unique features for all registered members.
General communications and sending messages
The paid membership plan mainly enjoys the entire function of the messaging feature. The subscription plan makes it easy to contact members without having to go through a tedious process. You can send and receive messages and emails and enjoy an entire scroll of other members' galleries.
You can message someone through many ways, such as basic search, which presents random profiles to choose from, and custom search, which limits the search to specify preferences like age, location, etc. You can also receive messages through your verified mobile number as an SMS notification as a premium member.
Fitness Singles Cost
The platform has two categories for members to choose from. The free membership has limited features, unlike the paid membership which has the features of the free membership and additional unique features to boost the experience.
Is it free?
Fitness Singles is not entirely free. Members are compelled to have a subscription plan before they can enjoy the messaging feature and other services. The subscriptions are available in different durations and costs.
The free version allows users to enjoy features such as:
Enable a user to search through the desired profile;
Allows a user to see new members and who is online;
The search filter can be saved for later use;
You can also use the advance search, which has more filters;
Chat rooms are open to you;
You can block users that are not your match.
Is it worth paying for?
To fully benefit from Fitness Singles, you need to have a subscription plan. The subscription plan allows you to use the instant messaging feature to get a match quickly. You can also connect through chat rooms and view member's photo galleries.
The paid plan offers the features of the free version and other advanced features, including:
You can receive and send messages;
Instant messaging is available to you;
You can create a photo gallery and also views other members gallery;
Notifications are sent to users when a message is received.
Promo codes and other promotions
Fitness singles release new coupons all through the month especially on big holidays such as Black Friday, Halloween, Cyber Monday, and others. A valid coupon saves you an average of 15%.
Pros
Ideal for people with interests in fitness and active lifestyle
Free of ads
Private chat room for conversations
Reasonable pricing
Cons
Absence of mobile app
Website design could be better
No anonymous payment methods
Conclusion
Since Fitness Singles was created, it has recorded many successful stories from users that have gotten the type of relationship they seek. The dating site continues in its endeavors to promote functional relationships and friendships between active singles. If you're a sport enthusiastic and would enjoy the company of someone with similar characteristics, you should try out Fitness Singles.
FAQ
Does Fitness Singles have a free trial?
Fitness Singles offers a free membership which enables a user to show interest and send a message to interested matches. However, a subscription membership is required to access the full features.
Does Fitness Singles have an app?
Fitness Singles currently do not have a functioning mobile app. However, the website version is designed to cover all areas that have to do with apps. The functionalities and features are many for you not to worry about the app.
Is it safe?
Yes, Fitness Singles is safe for all members. Many protocols are implemented during the verification process to fish out fake accounts. The messages are encrypted with advanced code to avoid leakage to third parties.
Where can I contact Fitness Singles?
You can contact Fitness Singles via the customer service team at www.fitness-singles.com/info/contact_us, and they are always active and available to help you with instant response.
How effective are Fitness Singles?
Fitness Singles have impacted many people's lives, creating an opportunity for a successful relationship and healthy lifestyle. Here you can quickly get a match with similar details as you.
What regions does Fitness Singles operate in?
Unfortunately, Fitness Singles is not available worldwide. It is only accessible by people from some countries such as Ireland, Australia, New Zealand, the United Kingdom, and the United States of America.