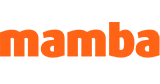 Mamba
User friendly interface
7.0 or 10
Customer service
9.0 or 10
Number of members
8.0 or 10
Quality of profils
8.0 or 10
Saferty & Anti Scam
9.0 or 10
Value for Money
9.0 or 10
Application
Free Plan available
Premium plans
Mamba
Mamba is an online dating platform that has 40 million members. The platform is known as being one that facilitates long-term relationships. On Mamba, you're likely to find lifelong friends and partners. Security is also assured on the platform; keeping Mamba scammers and bots away with an effective mobile number verification that's required before using the platform.
You're also allowed to link your profiles from other social media such as WhatsApp, Viber, and VK. This way, you can communicate with people you meet on Mamba on other social platforms that you use frequently - you would agree that this makes the bond even stronger.
Dating website also has dating games to make it easier and more fun to meet these people. So with a large community, and efforts to help you continue your conversations with people you'd met on the platform. This dating website is for anyone and everyone looking to find a partner.
Mamba Review
Mamba is loaded with features that make the dating process an easy one - from the first conversation to the first date. The platform is integrated with other major social media platforms to work more like an extension of your current life and not like the beginning of a strange new one. However, keep in mind that all data you submit on Mamba stay here; they're not shared with any other social media platform.
Member Structure
Members
20 000 000 from USA
Members activity
8 000 000 active weekly
Members join to find serious relationships and casual dating
Majority of the members are aged 25-34 years old
The site claims to have members from all over the world
How does Mamba dating work?
Mamba gets to work as you sign up on the platform. Like other effective online dating platforms, Mamba would connect you with people that you have described to have interests during the sign-up process. A website also allows you the freedom to be active in finding a partner, especially via its dating games.
Signing up at Mamba
A sign-up process is as you would expect; collecting relevant info only and would be completed in only a few minutes. Surely, you would be asked to submit your email address, mobile number, nationality, sexual orientation, and other data like that. You'll be asked to verify your mobile number and email address for understandable security reasons.
Once done with the sign-up process, begin your Romeo/Juliet story by checking out some interesting dating profiles.
Quality of profiles
Thanks to a comprehensive, yet simple sign-up process, Mamba profiles are detailed and quality enough to help you make decisions about a particular user. If the profile impresses or at least excites you, feel free to take things to the next step with the individual. Chances are that other users want the same thing you want.
Mamba app and mobile version
It has official mobile apps that have just as much functionality as the website. These apps make it possible to respond to messages and "winks" wherever you are, as long as an internet connection is present.
Mamba's app is available for both Android and iOS mobile devices. You can download it from the Google Play Store or Apple App Store, depending on your mobile device.
General communications and sending messages
Communication plays a large role in successfully finding a partner. Mamba understands this fact and has a system that allows for effective communication and sending of messages. Users are allowed to express their interests in multiple ways and as simple as sending a message.
In terms of an icebreaker, website games could be a massive blessing. You can also respond to messages instantly and on the go, thanks to its interactive mobile app.
Mamba Cost
Mamba isn't entirely free; it's a freemium platform. That is, you can access the platform's features without paying a dime but then you'll be limited to the basic features.
To use all features that the platform is packed with, you would have to pay a premium fee. Users claim that the fee is fair for the perks they gain. Some users enjoy premium features at a discount or for free by taking advantage of its promo codes and promotions.
Is it free?
Mamba is free to an extent. You're allowed to join the platform and enjoy some relationship-making features, but only some. Using all Mamba's features would mean you have to become a paying customer. You can also buy select features by first buying Mamba's virtual coins and then spending the coins on the features you want.
See Mamba's pricing below:
Is it worth paying for?
Should you pay for Mamba's premium features? It's up to you to decide but only after you've seen the perks that come with being a paid customer. As a paying customer, you would have more control over their profiles with the ability to hide age, status, and time of visit.
You would also gain access to advanced search features and a list of people who liked your profile. Next, you can see which members added you to their favorite, you can send messages - which free users can't - and you can even bring more life to the chat with colorful stickers.
Promo codes and other promotions
It would occasionally gift premium features for free or at a discounted price during its promotions. Users are to use Mamba's promo codes to take advantage of these promotional offers.
So, be on the lookout for these promo codes if you want premium features for free, and who doesn't, eh?
Pros
The large and diverse member base
Members can live streams
Special features make the dating process super easy
Available for desktop, Android, and iOS
Cons
Some profiles are incomplete
The majority of people are Russian, which making it harder for international members to communicate with potential matches
Minimal chatting features
Conclusion
During its earliest years, Mamba was limited to Russia alone. Later on, they opened their gates to international users but the majority of users are still Russians and 60% male.
Mamba, however, currently operates in 50 countries and boasts about 11,000 new users each month. Mamba's success rate in connecting people is also at an impressive high and is worth mentioning.
So, if you're looking to find a partner, you should sign up for a Mamba profile now.
FAQ
Does Mamba have a free trial?
Mamba is a freemium platform. This means you can use some of its features for free but would have to pay a premium to use it's more advanced features. Kindly check the review above for the price table.
Does Mamba have an app?
Mamba has an app for both Android and iOS devices. The app has just as many features as the website does and can be downloaded from either the Google Play Store or Apple's app store, depending on which device you use. The app is free to download.
Is it safe?
Mamba has measures in place to prevent bots from signing up on the platform. It verifies identity to keep scammers at bay. And data that you submit to the platform remains secure from prying eyes. So yes, we say Mamba is safe.
Where can I contact Mamba?
Mamba's customer service is always at your service to respond to your queries and requests. You can contact them via the platform, by mail, or their social media channels. They're known for an impressive response time and resolving issues satisfactorily.
How effective is Mamba?
Mamba has a track record of facilitating long-lasting relationships. It does so by keeping users at the wheel while doing all the behind-the-scenes work. And thus, with over 40 million users around the world, Mamba could only be effective.
What regions does Mamba operate in?
It was launched in Russia and initially only allowed Russian users on the platform. Today, however, the platform operates in 50 countries around the world. Feel free to check if you're country is supported on the official website.