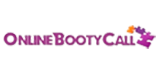 OnlineBootyCall
User friendly interface
9.0 or 10
Customer service
8.0 or 10
Number of members
9.0 or 10
Quality of profils
8.0 or 10
Saferty & Anti Scam
8.0 or 10
Value for Money
9.0 or 10
Application
Free Plan available
Premium plans
OnlineBootyCall
OnlineBootyCall is an online casual dating site designed specifically for casual encounters and booty calls. It was officially internet-launched in 2003. Since then, there have been mixed feelings about the success rate of the platform on many OnlineBootyCall reviews. The casual dating site has no mobile app and a slightly outdated desktop website, but many testify that the interface is simple for users and the registration process is fast and easy. OnlineBootyCall is the home for those looking for partners for a one-night stand, hookup, casual relationship, or in general, booty call.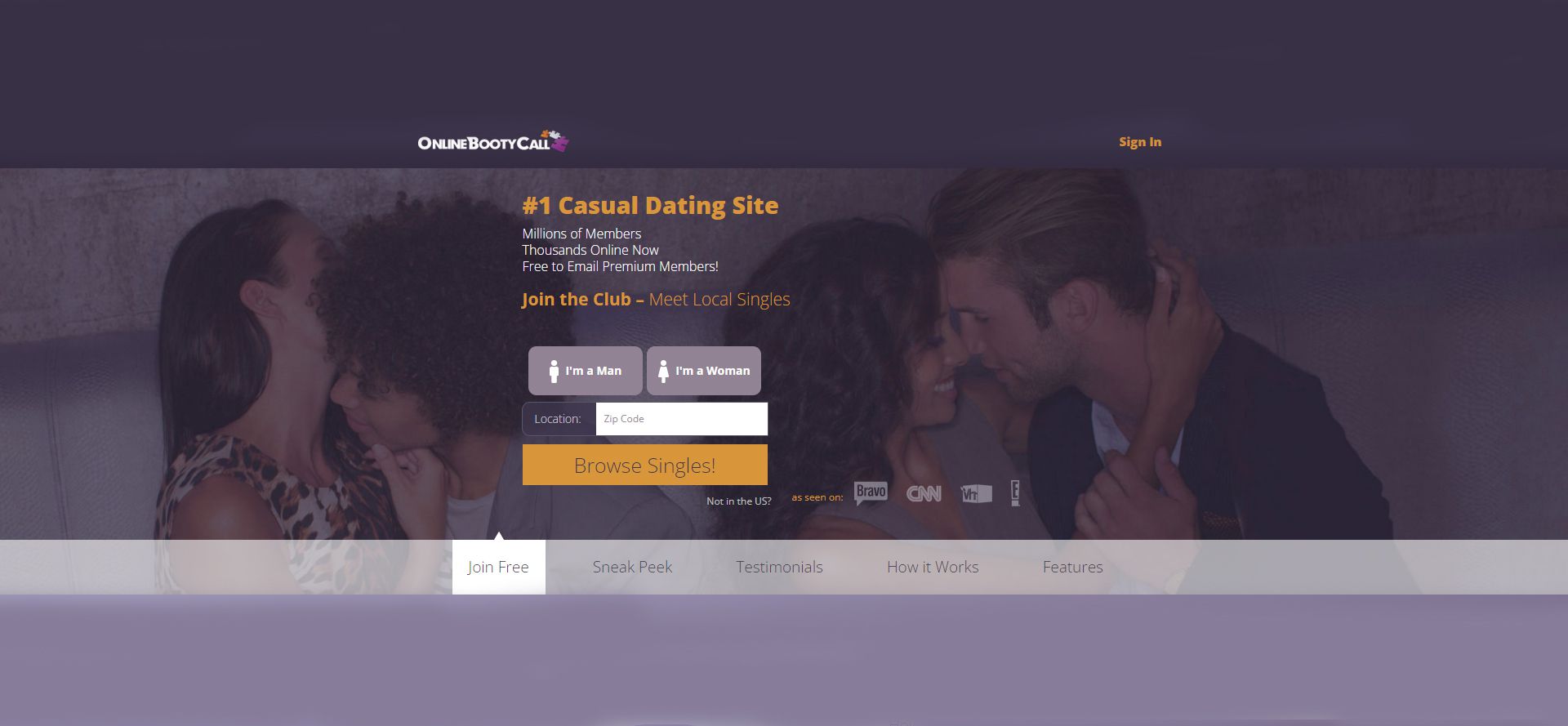 OnlineBootyCall Review
The idea behind OnlineBootyCall should be pretty easy to figure out. It is an online booty call website — a community people can join to get access to plenty of females in case of one-night stands, hookups, and so on. The site is majorly for those who seek short-term relationships or those who are looking for a sexy partner to pass the night with. Usually, the site is supposed to be swarming with thousands of sexy women since the original target audience is men. However, things are a little upside down in reality. The ratio of females to males on the site is quite low, and it beats the idea of the dating site.
The features on the OnlineBootyCall dating site include a booty call list (also referred to as the BC list), OnlineBootyCall match search, private messaging, free OnlineBootyCall trial membership, 'who's online' feature that allows you to quickly check for logged-in users for instant interaction, and the popular 'Get lucky tab' that brings you your perfect match without having to search for them.
Visit Site
Members Structure
Members
3 000 000 from USA
Members activity
500 000 active weekly
Members join to find serious or casual dating
Majority of the members are aged 25-34 years old
The site claims to have members from all over the world
How Does OnlineBootyCall Work?
OnlineBootyCall doesn't have much uniqueness when it comes to how it works. Although the desktop website interface is a little outdated compared to other dating sites, it is still easy to use by anyone. By using simple swipes and clicks, you can easily find your way around the site.
Signing up at OnlineBootyCall
Registering at OnlineBootyCall casual dating site is one of the fastest and simplest things ever. All the site requires is your email address and age to get you to the OnlineBootyCall login page. You will also need to upload your picture (which works against anonymity). The following is a step-by-step guide on how to sign up for OnlineBootyCall membership:
Go to their official homepage using your desktop or mobile phone by typing in OnlineBootyCall.com in your search engine tab. There is no official OnlineBootyCall app that cancels out the mobile app registration.
The welcome page already has the form to fill out when you want to join their community. So fill in your gender, interest, age group of interest, and a zip code.
Then click on 'find booty'. You will be led to the next page, that is about your profile.
Fill in your desired username (make it simple and sexy), email, date of birth, and set a password.
Upload an appropriate photo of yourself and wait for a few minutes for your picture to be verified.
You can fill in some details about yourself in the bio, but it is not obligatory.
Select the terms and condition agreement box, and you will become a registered owner of an OnlineBootyCall profile.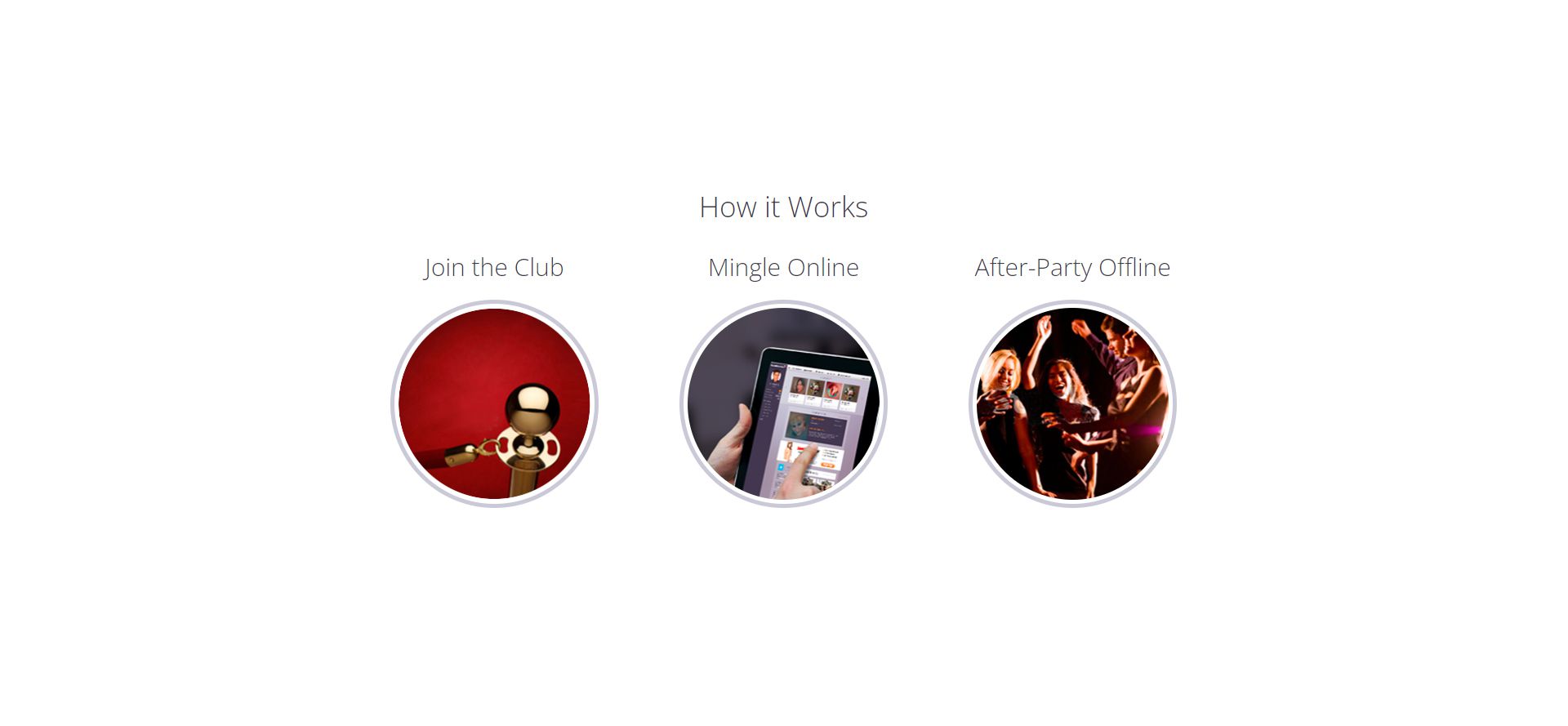 Quality of OnlineBootyCall Profiles
OnlineBootyCall fails when it comes to the quality of their profile. Although, understandably, the purpose of the site does not require any more information than a profile picture, age, and location, however, this allows the opportunity for many OnlineBootyCall scammers. Some members are unreal with newly created fake email addresses and forged ages. The verification process is also not strict enough to fish out the fake customers, and when complaints are brought to the OnlineBootyCall customer service, they delay before responding.
Onlinebootycall App and Mobile Version
There is no OnlineBootyCall mobile app available to members. The platform did not create a mobile app. The desktop website and mobile interface are what members can use to access the features of the hookup dating site. However, the desktop platform is convenient for easy use than the mobile version.
General Communications and Sending Messages
OnlineBootyCall allows members to search and communicate with themselves using many mediums. One of which is to use certain parameters such as age and location to look for who is around and closest to you.
Also, the 'Get Lucky' tab shows you about 20 female profiles for you quickly select from based on your profile. Members can either like the photos, send an invitation to join their BC list, or use the OnlineBootyCall message medium to send them a message instantly.
OnlineBootyCall Costs
Though it seems like OnlineBootyCall is designed to charge you for plenty of things, the site has both free and paid packages that offer different access to their features. However, many users would testify that OnlineBootyCall dating site is boring without paying for stuff.
Is OnlineBootyCall free?
OnlineBootyCall runs a free membership program where members can use the site without paying a dime. But although the platform promises to render every user a great experience whether or not packages are paid for, free members are highly limited with too many restrictions. The only features accessible to OnlineBootyCall free members are viewing of profiles. So if one asks "is free OnlineBootyCall worth it?", we'll say no.
OnlineBootyCall premium packages include the following:
Is It Worth Paying For?
Considering that the price for OnlineBootyCall premium membership is relatively less pricy than other dating sites (and you cannot access most of the site's features when working with a free membership), it is worth paying for OnlineBootyCall dating site.
OnlineBootyCall Promo Codes and Other Promotions
There is no ongoing promo or promotion for OnlineBootyCall dating site. However, the reasonable costs for their packages are similar to being a discount. Other dating sites cost almost double what OnlineBootyCall charges and in itself is a promo.
Pros
Standard security protocols
Affordable cost of membership
Privacy and cookie policies
Cons
Non-realistic profiles
No official app
Few free features
Underwhelming design
Conclusion
OnlineBootyCall is an online website created to help men and women find booty calls. The primary type of relationships here are short-term. However, as great it sounds already, the OnlineBootyCall success rate is low. It is due to the restricted free membership access, low ratio of women to men, no mobile app, and low profile quality. The website has records of good testimonials from other members. According our review, we only have a few good things to say about the OnlineBootyCall hookups site.
FAQ
Does OnlineBootyCall have a free trial?
OnlineBootyCall allows for a free membership where users don't have to pay a dime to use its features. However, restrictions on this form of membership are very high. Therefore many members prefer to upgrade to paid packages.
Does OnlineBootyCall have an app?
OnlineBootyCall does not have a mobile app for either Andriod or IOS devices. Instead, members can use the site through the desktop or mobile website version. This is one of the disadvantages of OnlineBootyCall to its competitors.
Is it safe?
Your information is not 100% safe on OnlineBootyCall dating site. This is because the site has a low profile quality and a lenient verification process. That's why the rate of OnlineBootyCall scammers is obvious.
Where can I contact OnlineBootyCall?
The only way to reach OnlineBootyCall is through their official website. By typing in their URL address; OnlineBootyCall.com on your desktop or mobile device, you can access their homepage. They don't have a mobile app so this crosses the option out.
How effective is OnlineBootyCall?
OnlineBootyCall is as effective as you want it to be. If you are a woman looking for male booty calls, hopes are very high. However, if it is the other way around, things might not be that rosy.
What regions does OnlineBootyCall operate in?
OnlineBootyCall is a worldwide dating site. However, it is only popular in 4 regions in the US. So if you are in any other location, chances are that you might not find a booty call that's close to you.