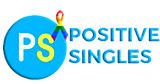 Positive Singles
User friendly interface
8.0 or 10
Customer service
8.0 or 10
Number of members
8.0 or 10
Quality of profils
8.0 or 10
Saferty & Anti Scam
8.0 or 10
Value for Money
8.0 or 10
Application
Free Plan available
Premium plans
Positive Singles
Positive Singles is a dating site for people with STDs. This site provides a chance for people with sexually transmitted diseases to find friendship, love, and companionship with the world. Since its launch in 2001, the dating site has become a go-to place for people looking for casual chatting, serious relationships, hookups, and even hangouts.
Positive single reviews provide a distinct feature that gives people with STDs a chance to be healthy and return to their humanity.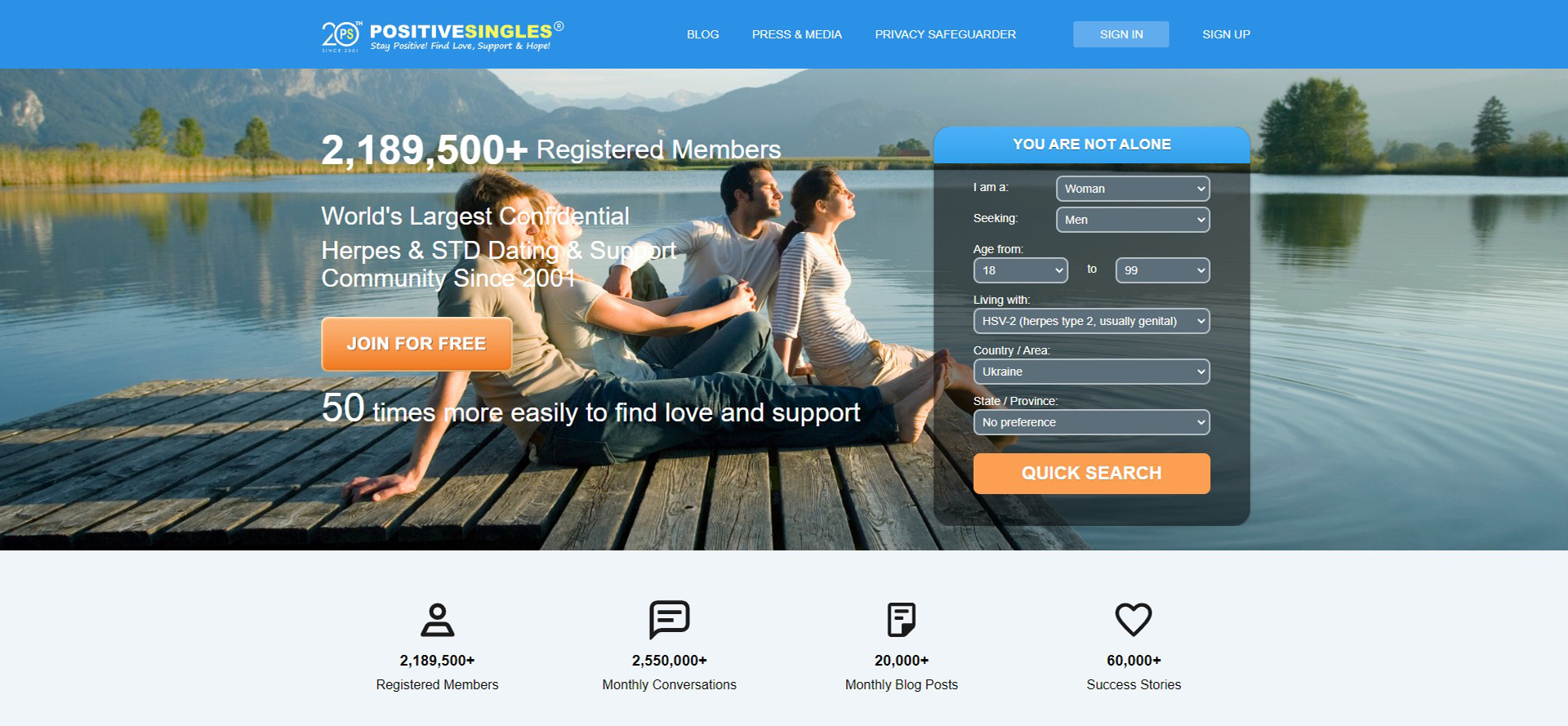 Positive Singles Review
The dating site provides a secure place that is needed to fight such disease with companionship. The continued spread of this stigma is high and sometimes messes with their mindset.
Positive singles have many out-of-the-box features. It has many forums and sessions for one-on-one counseling cum dating. Wondering what it means? Ok, it's a game where you get to swipe through matches. Another fantastic feature is the first date session. You get to answer a first date question, and you get to find a match with a similar idea and possibly go out.
How does Positive Singles dating work?
Positive singles have a user-friendly interface that can smoothly be operated on a desktop, tablet, or phone. The site is easy to navigate and with a wide pool of members to interact with.
Signing up at Positive Singles
Setting up a profile on Positive Singles is seamless. You get to answer the usually general questions asked by other dating sites and with the addition of your STD status.
Below are the options provided by the dating site:
HSV-1 (herpes type 1, usually cold sore);
HSV-1 (herpes type 1, usually genital);
HSV-2 (herpes type 2, usually genital);
HSV-2 (herpes type 2, usually cold sore);
Herpes (not sure which type);
HPV (human papillomavirus);
HIV (human immunodeficiency virus);
Hepatitis B;
Hepatitis C;
Chlamydia;
Thrush;
Syphilis;
Gonorrhea;
Other STD.
You will further be asked to write about yourself on your profile headline, which is a maximum of 70 characters, and on the about me section, a maximum of 2000 characters. You'll also be asked to write the preference and characteristics of your perfect match, a maximum of 80 characters.
Once your profile is blazing with details, you can explore all you want and mess around with the features to get acquitted. However, the dating site and its services are only available to people from 18 years and above.
It depends on what function you want to perform on the site. If you wish to read updates, you need no account to do that. But if you want to chat and mingle with friends, then you need to sign up.
For verification, members are required to upload a photo under the View and Change Profile buttons. A valid email will also be needed to verify your account further. And finally, a readable and reliable ID will be added to finalize the verification.
Profiles quality
Even in this cruel world, everyone has sexual desires and still needs love, friendship. The dating site has over 1.26 million members globally, and 65% of the members live with STD.
You need an account because this site is for people looking for a romantic and long-term relationship with the potential of marriage. Members can also connect their profile with a link to their video introduction or illustration. You can also get information from authenticated members to get good vibes on your account.
You can further set some questions to attract a partner to answer. You can also add your choices of relationship you're seeking, including astrological signs, music genre, drinking, and smoking habits. You can also add the type of STD partner your desire to connect with. Such a detailed profile will get you vast choices for an easy match.
Member Structure
Members
1 000 000 from USA
Members activity
900 000 active weekly
Members join to find serious relationships and hookup
Majority of the members are aged 34-44 years old
The site claims to have members from all over the world
Positive Singles app and mobile version
Positive Singles provide the audience with a desktop version as well as a mobile version. The mobile version contains the same features as the desktop version except for the STD health services and forum.
On the mobile app, you can secure your privacy with a password. Finally, you can download this app on the play store for Android devices and the apple store for iOS devices.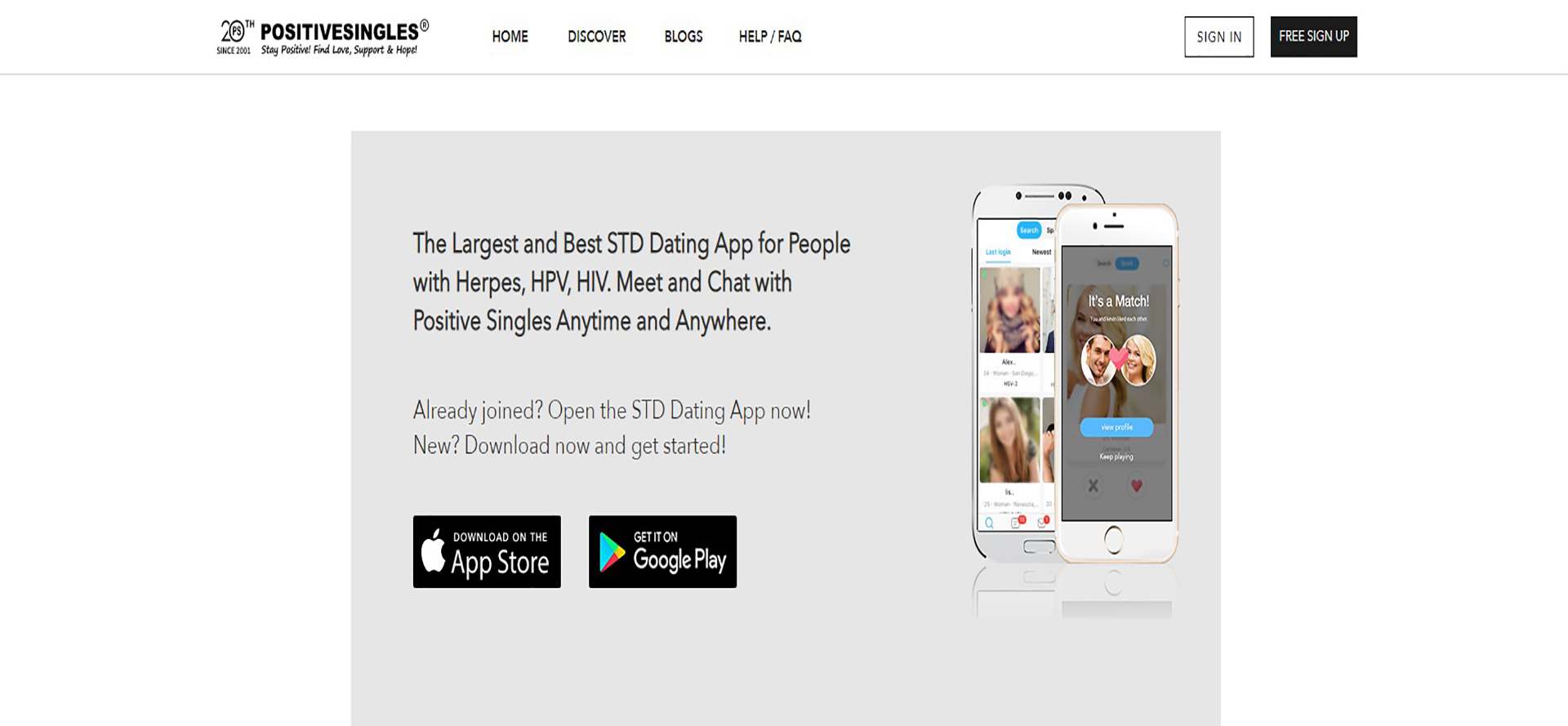 General communications and sending messages
Sending messages is only available to only paid membership. Free accounts lack this feature and can only reply to messages. You can engage with members using the chatroom available on the dating site.
You can also utilize the search feature to get members that have the same interest as you. You can either send a message or a comment to contact the person that interests you. The dating advisor and counselor can be reached on Monday through Thursday from 6 to 8 pm.
Positive Singles Cost
The dating site has two options- free membership and paid membership- for a legitimate account. The free membership comes with a lot of features that you don't have to pay for while the paid membership combines the free features with additional distinctive features to enhance your experience.
Is it free?
Positive Singles provides many free features to its standard members like messaging, basic search, reading texts, sending winks, adding up to 26 pictures. These tools are enough for free users to find a suitable person for themselves. Furthermore, they can also post and comment on blogs and forums.
Free membership features:
You can reply to messages;
You can search for members using their username;
You can upload up to 26 pictures;
The Wink feature is available;
You can request access to member private album.
Is Positive Singles worth paying for?
While STD people are the reason for this site, there is still more. You can connect with members through forums. The site is registered with millions of users and thousands of signings each day. This provides a vast chance to find your match. The site is flexible for what you desire- a serious relationship, a casual date, or a one-time thing.
Paid membership features include:
Your profile ranks high on search;
Access to the advanced features;
The quick exit button is available;
You can send messages;
Access to an STD counselor, by email or live chat.
Promo codes and other promotions
Positive singles have no promo code; however, there are discounts for a paid membership which is:
Buy 1-month premium membership, get an extra 10 days free;
Buy a 3-months premium membership, get an extra 1-month free;
Buy a 6-months premium membership, get an extra 2-month free.
Pros
Detailed privacy settings
Numerous success stories
Option to keep your profile fully anonymous
Personal dating therapist
Cons
No video call option
Limited options with a free trial
The limited set of functions in the app version
Conclusion
Positive Singles is a hot spot for people with sexually transmitted diseases. The dating site protocols disregard judgmental statements and promote confidence and positive life.
Positive Singles is the best online dating website for people with sexually transmitted diseases. The site is safe for people seeking long-term and serious relationships and has recorded several successes for people living with herpes.
FAQ
Does Positive Singles have a free trial?
With the link above, you'll be given a free trial at positivesingles.com. With your free trial, you'll be able to create your profile, browse all of the other member's profiles and photos, and use most of the search and find features.
Does Positive Singles have an app?
Yes, Positive Singles has an app. This app has a similar feature to the website version. You can download this app on your Android or iOS device to start enjoying the services rendered by this dating site.
Is it safe?
The dating site is secure and guarded, with more than three verification processes. Many other protocols have been enforced to safeguard user's information on the platform.
Where can I contact Positive Singles?
You can contact Positive Singles by a voice call on 1-416-628-1072, or you can contact customer service at contact [email protected]. Remember to include your email and phone number.
How effective is Positive Singles?
Positive Singles have impacted the lives of many people living with sexually transmitted diseases. Members also have provided positive reviews on the reliability of the dating site.
What regions does Positive Singles operate in?
The dating site is available for all regions. However, the site is mainly used by audiences from the US, UK, Canada, Australia, and Europe. But you can register from anywhere in the world and enjoy the services it has to offer.