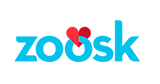 Zoosk
User friendly interface
8.0 or 10
Customer service
9.0 or 10
Number of members
9.0 or 10
Quality of profils
8.0 or 10
Saferty & Anti Scam
8.0 or 10
Value for Money
8.0 or 10
Application
Free Plan available
Premium plans
Zoosk
Alex Mehr and Shayan Zadeh founded Zoosk in 2007 to be an online dating service to last a lifetime. The platform is available in 25 different languages and currently boasts over 40 million members across 80 countries.
Spark Networks – now the second-largest dating company in North America – acquired Zoosk in 2019, giving Zoosk a turnaround story of a lifetime. Today, Zoosk averages one million paying users every month!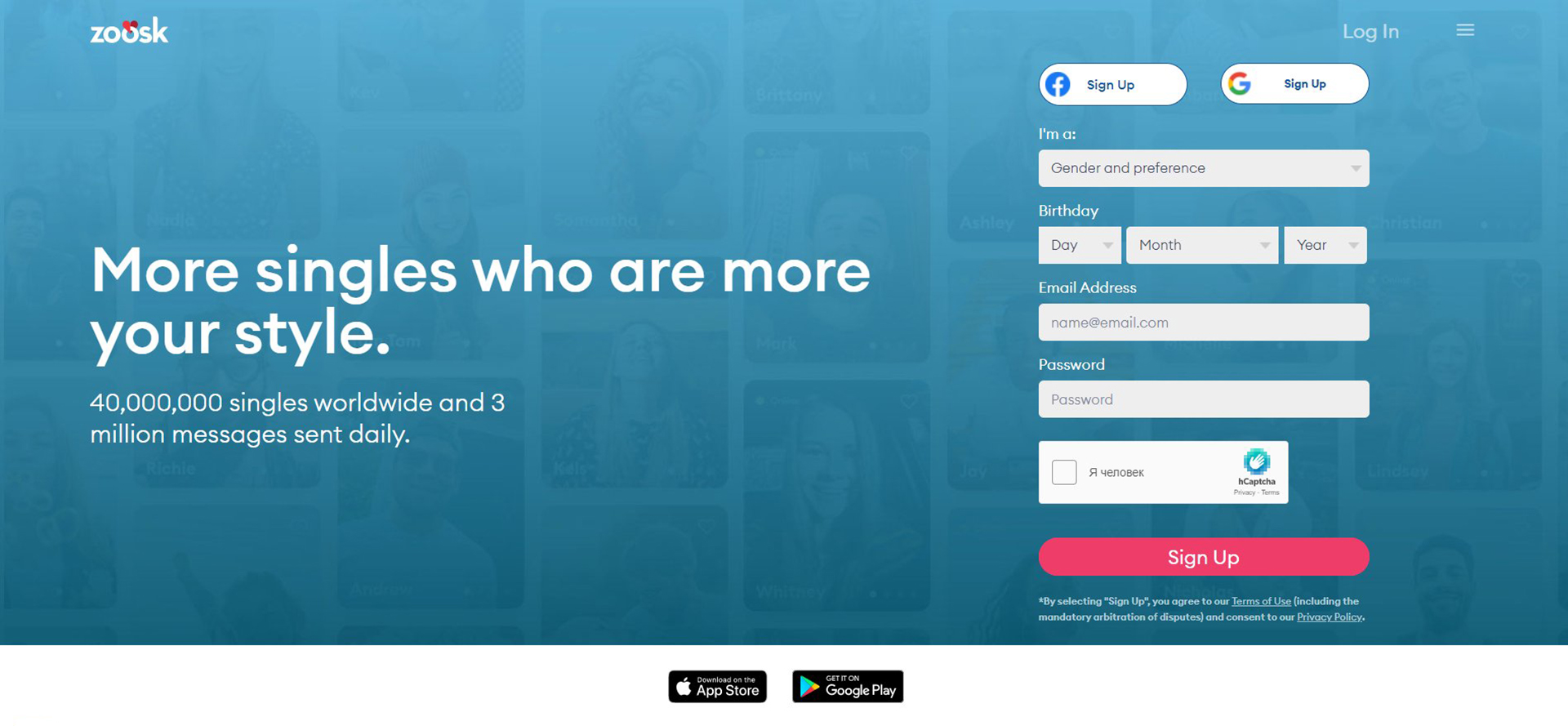 Zoosk Review
Zoosk does what every online dating service is expected to do – connect people! It does it in ways non-traditional though, making the platform much more exciting! Zoosk assesses algorithms and big data using its sci-fi-like Proprietary Behavioral Matchmaking Engine. This engine tracks clicks, timing, and other metrics to improve the accuracy of matching recommendations.
And the ingenuity behind Zoosk doesn't end there. With the risk of website scammers looming, the dating platform introduced multiple identity verification types. Firstly, Zoosk introduced the Photo Verification service in 2014 to curb deceit on the platform. With this in place, users would no longer be able to upload photos that were too old because they were misleading. How? Well, a photo of an individual from 10 years ago would likely not represent the individual's current physical attributes.
In 2018, the website launched Insignia to the military status of users. At the time, some individuals were claiming to be, or at one point have been, of military service to their country. This is known as "Stolen Valor" and it was getting out of hand. Stolen valor was a common practice because people generally regard uniform men, whether currently in service or retired.
Zoosk is also as impressive in match-making as it is in security. The SmartPick feature allows for matches strictly based on compatibility and custom filters. Once compatible partners are discovered, Zoosk allows gifts to be sent via the platform, and messages, for premium users, are only a tap away.
Member Structure
Members
3 000 000 from USA
Members activity
14 000 000 active weekly
Members join to find long-lasting relationships and hookup
Majority of the members are aged 25-34 years old
The site claims to have members from all over the world
How does Zoosk dating work?
A dating website takes some advanced approaches to be effective in connecting people. Its algorithm, in particular, might be an industry leader and it plays a huge role in Zoosk's success rate. The remainder of the website match-making system works pretty much like any other established online dating platform you would come across.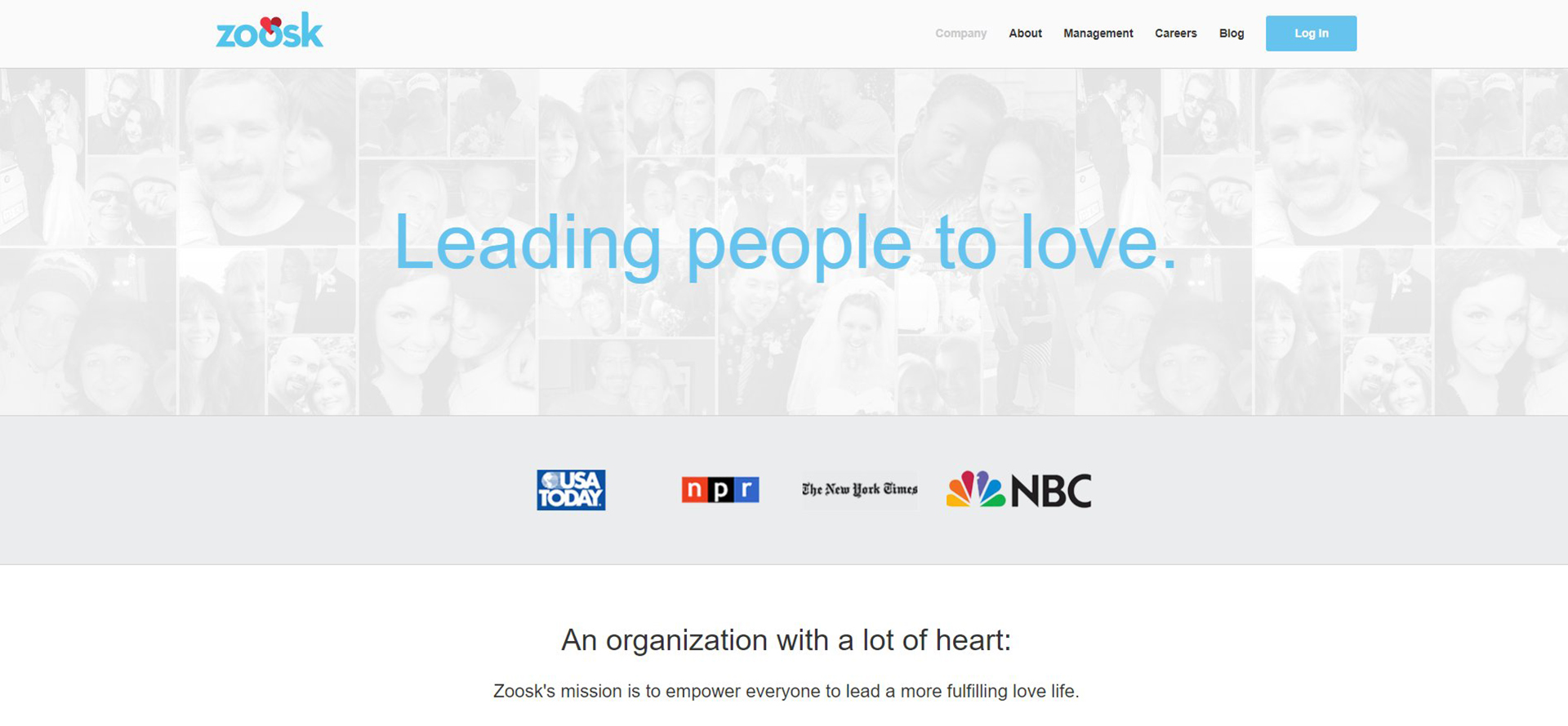 Signing up at Zoosk
It maintains a simple sign-up process despite its seemingly sophisticated AI-like system. Like you would expect, Zoosk requires new users to submit basic info such as email address, gender, sexual interests, and other details that help the other users make accurate assumptions once they see your dating profile.
You're also allowed the option to sign up by using your Facebook or Google account, making the process much simpler and faster.
Profiles quality
The ripple effect of Zoosk's comprehensive sign-up process is the high quality of profiles. You're able to decide on whether or not you would like to go a step with a particular user based on their profile alone.
This is because Zoosk profiles usually contain all the tiniest relevant details about their respective owners. Then there's the assurance that you won't come across any Zoosk scammers because the platform has verification measures in place to keep them away.
Zoosk app and mobile version
Zoosk's mobile app has been available for over a decade. The app is just as intuitive and interactive as the website with the plus of giving instant access.
So, you can respond to messages from its users interested in you instantly and wherever you are! You can download the Zoosk mobile app for free from the Google Play Store for Android devices, and on the App Store for iOS devices.
General communications and sending messages
3 million messages are exchanged on Zoosk each day. This is proof of the platform's effectiveness in connecting people and keeping the communication going. Sending messages on Zoosk is as easy as any social media platform, especially on the app.
Zoosk Cost
Zoosk has both paying users and non-paying users because it is a freemium platform. Thus, anyone can use the platform for free but would be limited to the basic features only. You would have to pay a premium to gain access to all Zoosk's features.
Is it free?
You're allowed to use Zoosk's basic features free of charge. For the more advanced features though, that would cost you a few dollar cha-chings!
See Zoosk's pricing below:
Is it worth paying for?
Deciding on being a paying website user should be based on the perks that come with it. If the perks impress you enough and help to find a partner, then it makes sense to be a paying Zoosk customer. See some of these premium perks below:
Boost your Zoosk profile;
Unlock Carousel matches;
Chat with connections (people you've met on the platform);
Get read receipts on messages you sent;
Send gifts;
Connect with people who viewed your dating profile.
Promo codes and other promotions
With Zoosk promo codes you could get the premium features at a much friendlier price or for free. These promo codes are launched during promotions and you would do best to keep an eye out for them if you want those premium features they offer.
Pros
The user-friendly site and app
Provides a daily match
The low number of fake profiles
Send a like or smile to someone for free
Cons
Limited match suggestions
Ads during the free trial
No messaging unless you pay
Conclusion
Zoosk has survived every hurdle in its way while maintaining its stance of connecting people. The platform is for anyone interested in finding relationships - of virtually every type.
So, whatever it is you're interested in, you're sure to find it! If you have some unanswered questions, please take a look at our FAQ section.
FAQ
Does Zoosk have a free trial?
Zoosk can be classed as a freemium app; you can use Zoosk free of charge but with limited functionality. To have full access to all the features of Zoosk, you would have to be a subscriber. So yes, a Zoosk trial is possible and it lasts for as long as you want.
Does Zoosk have an app?
Zoosk utilizes the major online dating platforms at our disposal today. This includes both the web and mobile platforms. Both of these platforms have the same functionality and can be used interchangeably. The Zoosk app is available for iOS and Android devices on their respective platforms. The app is free to download!
Is it safe?
Zoosk is one of the safest online dating platforms in operation. This is largely due to their intent in curbing scams, the sale of data, and stolen valor. You can rest assured that any data requested by Zoosk would only be used for identity verification processes and finding you compatible matches. If you still have any questions about security, kindly contact Zoosk's customer services.
Where can I contact Zoosk?
Zoosk's customer service platform is ready to receive your queries 24/7. You can contact them via any of their active channels. These include the Zoosk site/app and email. They have an incredible response time!
How effective is Zoosk?
Zoosk has one main goal – to connect people. And with Zoosk's success rate of facilitating relationships, it is safe to say that the online dating service is as effective as anyone could ask for. If you would like to see how effective the platform would be for you, kindly sign up and test it out.
What regions does Zoosk operate in?
Zoosk currently operates in 80 countries and speaks 25 different languages. There is always the possibility of growth especially with this company that has experienced growth exponentially! To answer your questions simply, Zoosk operates globally with an active presence in more than 38% of the world's countries!