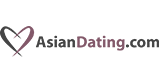 Asian Dating
User friendly interface
8.0 or 10
Customer service
8.0 or 10
Number of members
9.0 or 10
Quality of profils
9.0 or 10
Saferty & Anti Scam
8.0 or 10
Value for Money
9.0 or 10
Application
Free Plan available
Premium plans
Asian Dating
AsianDating.com is a dating website with an extensive database of over 2.5 million members. This website has helped people from Asian and Western backgrounds meet others who fit their match worldwide for more than ten years. The site uses advanced search and messaging tools for personalized service to people from diverse backgrounds to help find their perfect match in a fun and enjoyable way.
An online dating company called Cupid Media, based in Australia, owns and operates AsianDating. The company runs over 30 database-driven interactive dating sites. It offers guidelines and standards for safe communication between members and has computer data safety and privacy compliance guidelines on its site. AsianDating features security measures to ensure profiles are authentic. The site can discontinue users that are not safe.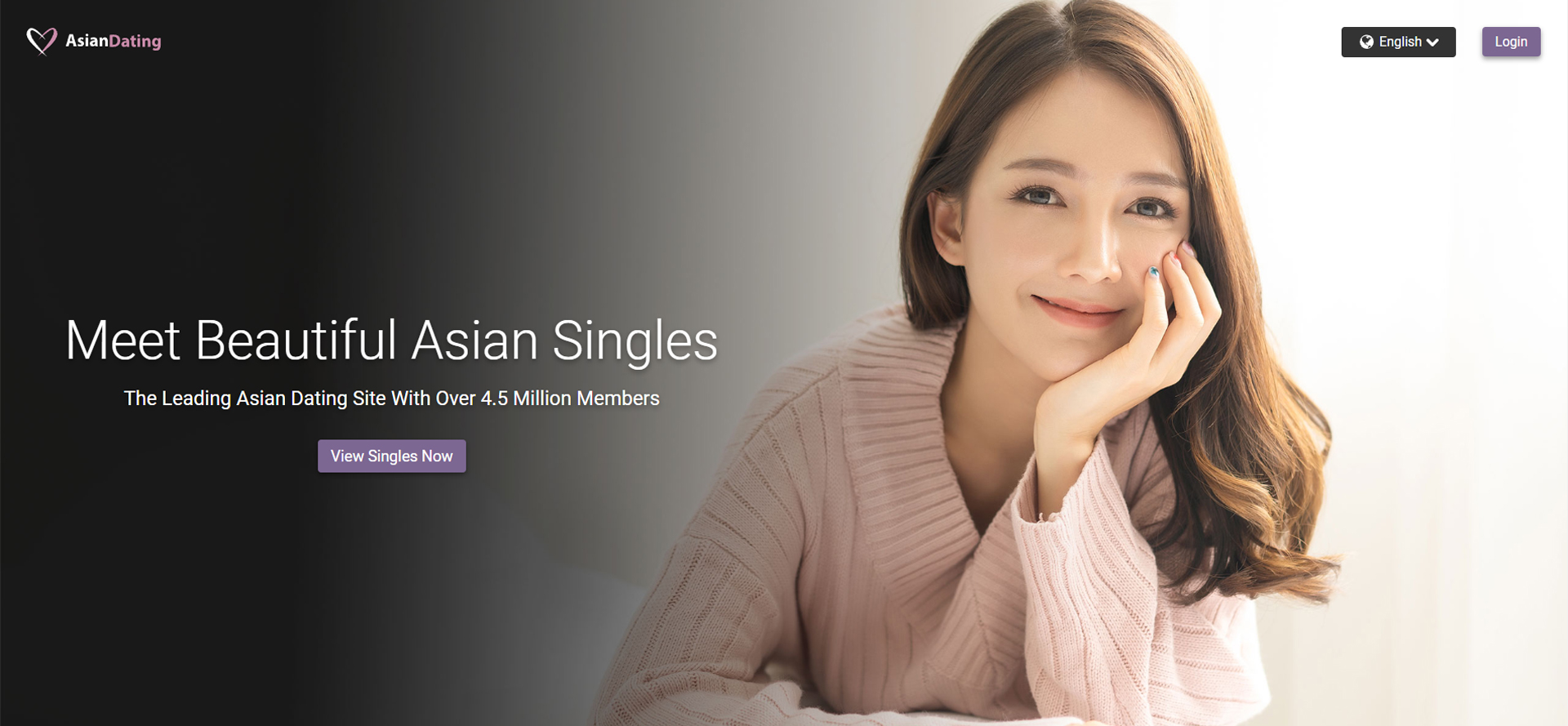 AsianDating Review
Their website has Asian and non-Asian members of various ages, backgrounds, and cultures. Members express wishes for pen-pals, friends, and casual dating, but long-term relationships are the focus. The site's features include a database of photos and profiles of its members with online matching tools and messaging, chat, and video capabilities to facilitate communication between members. You also can upgrade memberships easily. The online interface is easy to use, and the mobile app is convenient. The customer service team is available by email or phone if there are concerns, and the site monitors for suspicious activity like Asian Dating scammers.
Visit Site
Members Structure
Members
4 500 000 from all over the world
Members activity
1 500 000 active weekly
Members join to find serious or casual dating
Majority of the members are aged 25-34 years old
The site claims to have members from all over the world
How Does AsianDating Work?
AsianDating takes your information and finds matches you like targeting the Asian population from their member database. You can look for Asian Dating messages and activity on your account and how many people are online. Members can block communication from others if desired. You can use an AsianDating match search and the advanced search and match features, some of which require additional AsianDating premium upgrades.
Signing Up for Asian Dating
It takes about five minutes to log into the site by giving gender, location, age, first name, email, and password creation. After that, you can log in and view photos from My Match on the site and send or receive likes or messages.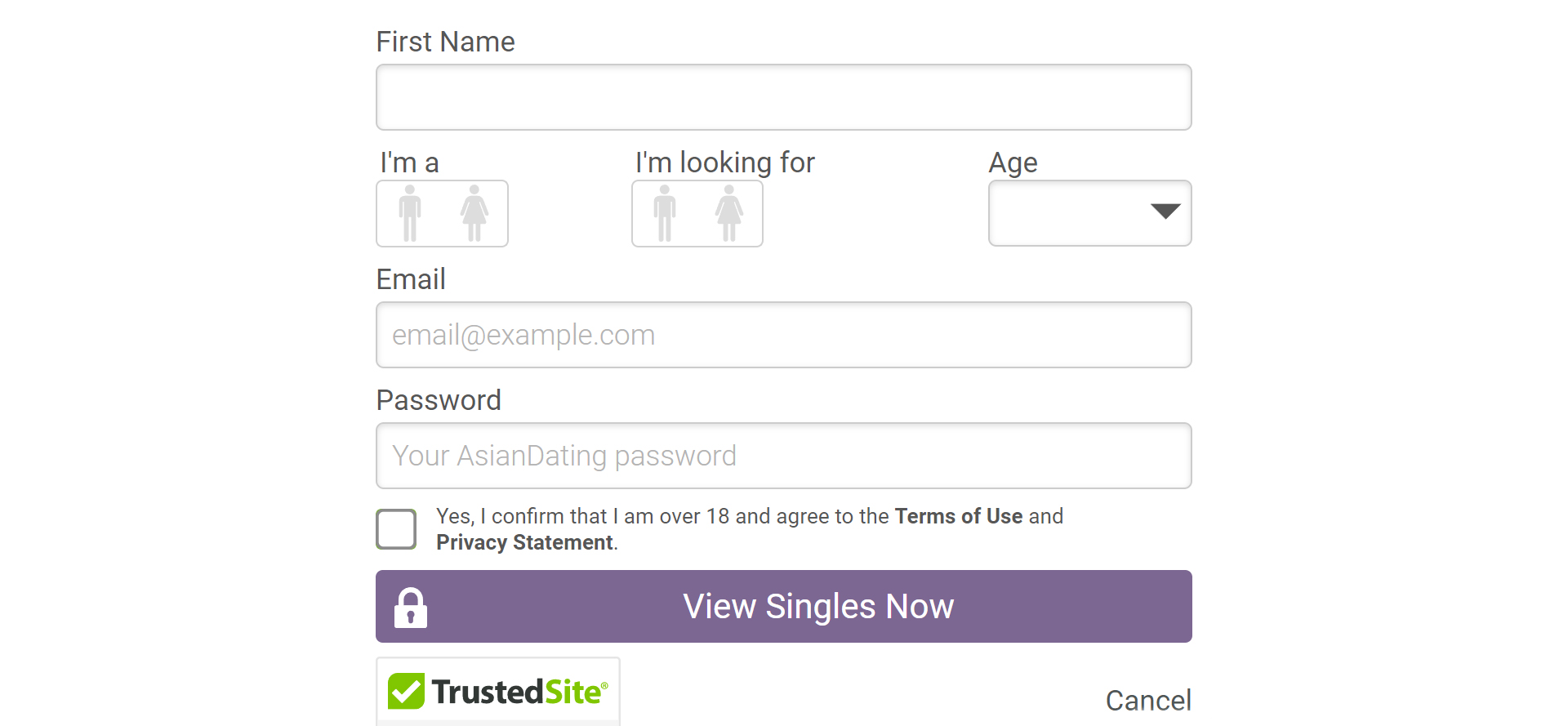 Profile Quality
You accurately complete your detailed AsianDating profile by providing your background information, hobbies, and personality questions. Cupid tags are a feature used to tag yourself with simple keywords to describe aspects of your personality. These tags make it easier to find someone with whom you share something in common. Then you will upload your photos. It is encouraged to submit at least one photo to increase your chance of AsianDating hookups.
Profiles or photos must not contain nudity, hateful, obscene, illegal, or inappropriate content noted on site Guidelines. The profile content must not promote a relationship based on anything other than dating, and members may not request money or goods. After submitting your photo, the reviewing and approval process can last for twelve hours. Uploaded photos are also reviewed and approved by the site.
It is advisable to upload a government-approved document for a verification badge, such as a passport or driver's license. Verification is recommended to increase your success in finding relationships.
AsianDating App and Mobile Version
There is an AsianDating app on Google Play for Android phones. This AsianDating mobile version is like the desktop version, but it is more convenient. The AsianDating app is only available for Androids, not iPhones.
General Communications and Sending Messages
There are different levels of communication for members as follows:
Standard, Gold, and Platinum members can communicate with paying members by sending messages, heart for likes, or blocking.
Gold and Platinum members can communicate with any member.
Gold and Platinum members can Instant Messenger Live Chat.
Gold and Platinum members can send and receive messages.
Platinum members can have messages translated into their language.
AsianDating Costs
There are three levels of membership. They differ with price per plan, and available user tools.
Is It Free?
The Standard membership for AsianDating is free
Is AsianDating Worth Paying For?
Yes, it worth every penny. A comparison of Membership Features shown below highlights the premium features and advantages over the free (standard) membership. Check the comparison of membership features:
1. Standard membership
Services here are free and include:
Basic Matching.
Sending Like Hearts.
Communicating with Paying Members.
2. Gold membership
Services in the gold membership are offered at a fee. You enjoy all of the standard membership features and additional benefits such as:
Send and Receive Messages.
No Third-Party Ads.
AsianDating incognito/hide your profile and browse anonymously.
3. Platinum Membership
The Platinum membership includes all the features listed in the Standard and Gold membership and, at an additional fee, a better level of benefits such as:
See video profiles of members and upload your profile.
Video emails can be sent and read.
Your profile is highlighted above standard and gold members in searches.
Access to translation services.
Your subscription is automatically renewed once it expires to ensure continuous access to the Asian Dating site and app. You can opt-out of auto-renewal at any time.
Comparison of Membership Costs
AsianDating Promo Codes and Promotions
AsianDating promo codes were not found; however, there is a current promotion offering significant percentage discounts for Gold and Platinum memberships.
Pros
Leading site dedicated to Asian dating
Able to respond to members without upgraded account
Prices for paid membership are less expensive than a lot of the industry
Cons
Site is user-friendly, but a few adjustments we'd like to see to make it even simpler to use
Conclusion
Those who would benefit from Asian Dating.com would be people seeking an Asian or international partner who doesn't mind a possible long-distance relationship or relocating and can deal with the risk of online dating. Those looking for international friends to talk to or pen pals may also benefit from this website. This website is extensive and has been in operation for more than ten years, using advanced technology for matching and communication, and is aligned with Cupid Media with 33 other sites. These factors should give a better chance for success with matches.
FAQ
Does AsianDating have a free trial?
Asian dating has a free Standard membership level. AsianDating is accessible to those who can give AsianDating login information. After logging in, you can browse pictures of paying members on the site.
Does AsianDating have an app?
Yes, the Google play store has an AsianDating app for Android users. The features in the mobile app are pretty similar to the ones offered on the website. The mobile app allows all free users to send hearts or interests. You can also create, edit, and update your profile and upload new photos from the app.
Is it safe?
The website has safeguards and is monitored for suspicious activity by AsianDating customer service. Access and use of the website is evidence that you consent to the collection and use of your data under the terms of the Privacy Statement. The privacy guidelines state that the AsianDating site and the app does not condone selling data for monetary gain. Still, it may use your data within the other Cupid Media sites. There are technology safeguards in place, as noted on the site.
Where can I contact AsianDating.com?
[email protected] United Kingdom: 0808 164 1512 United States / Canada: 1-844-387-7807 International: +61 7 3186 9461 Fax: +61 7 3103 4000 +61 7 55711181 AsianDating.com Cupid Media Pty Ltd PO Box 9304 Gold Coast MC QLD 9726 Australia [email protected]
How effective is AsianDating?
AsianDating has been around for over ten years and has an extensive single members database. The website provides testimonials of happy couples that met through AsianDating. Specific data on the AsianDating success rates on the site were not found.
What regions does AsianDating operate in?
AsianDating has thousands of members seeking US, Canadian, Australian, or European partners. Members reside in:China, Indonesia, Japan, Korea, Malaysia, Philippines, Thailand, Vietnam