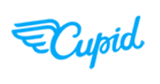 Cupid
User friendly interface
9.0 or 10
Customer service
9.0 or 10
Number of members
7.0 or 10
Quality of profils
7.0 or 10
Saferty & Anti Scam
8.0 or 10
Value for Money
8.0 or 10
Application
Free Plan available
Premium plans
Cupid
Cupid is an established online dating platform that boasts millions of users from around the world. The platform connects individuals based on their input in the sign-up process and a personality test.
This optional test is known as Q-Match and is a unique compatibility test that enables Cupid to determine your interests and what demographics of users would match with you. The more questions you answer from this test, the more effective the platform's algorithm in pairing you up.
Cupid makes suggestions of potential partners via its LikeBook system. Here, you see random profiles containing all details about the user. Then you can decide to Like the profile, send a direct message, or ignore the profile and move to the next. Cupid's massive community means LikeBook will always have an interesting profile for you to check out!
You can also use Cupid's search feature to find potential partners; a method that allows you to find individuals based on distance, match level, if they're online, location, purchased upgrades - anything!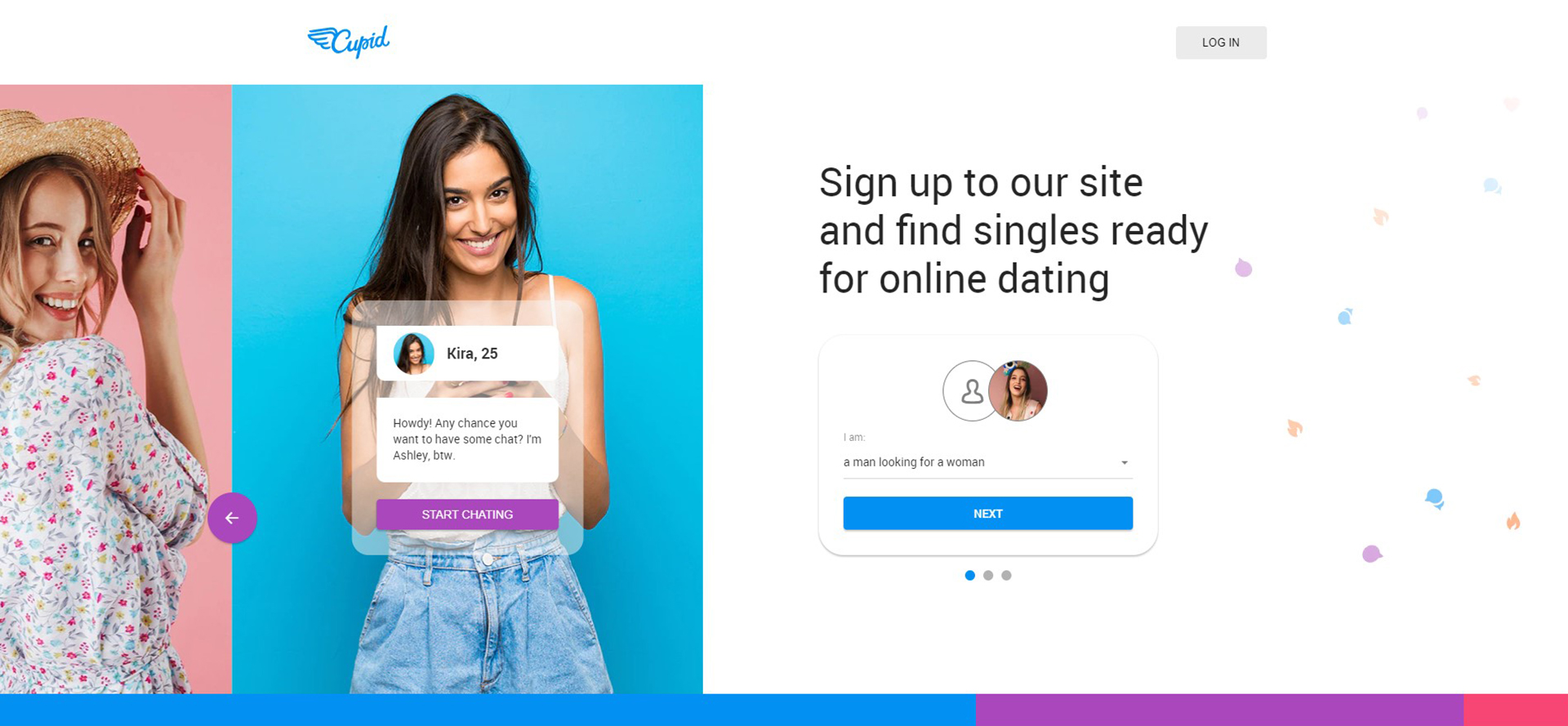 Cupid Review
Cupid focuses on creating a feeling of a simple social media platform. Proof of this can be seen in the fact that the platform uses usernames instead of real names. Packed with a ton of features that help compatible individuals meet and communicate with ease, the platform has an impressive success rate.
Some of these features include Likebook which is a suggestion system to show you potential interests. Then you have Safe Mode that allows you to determine how public you would like your profile to be; limiting the category of people that can contact you on the platform.
Q-Match, as said earlier is an intensive personality test to get to know you better. And finally, your very own assistant known as Wingman Barney who does just as the name infers - who's a better wingman than Barney Stinson, eh?
So overall, Cupid is an impressive platform that's put in active effort to make your dating journey an easy one.
Member Structure
Members
1 000 000 from USA
Members activity
800 000 active weekly
Members join to find serious relationships or casual dating
Majority of the members are aged 25-34 years old
The site claims to have members from all over the world
How does Cupid dating work?
Cupid website works as your wingman in your bid to find a partner. The platform plays active roles, with your approval, to pair you with the most amazing individuals!
The platform scans through its database of users and displays potential partners on your screen waiting for your approval which would be based on whether or not you, as the system, sees a potential relationship with the highlighted individuals.
If you want to be more involved in your options, you can use the search feature to find people that interest you. So how does it work? It works as your friendly neighborhood wingman.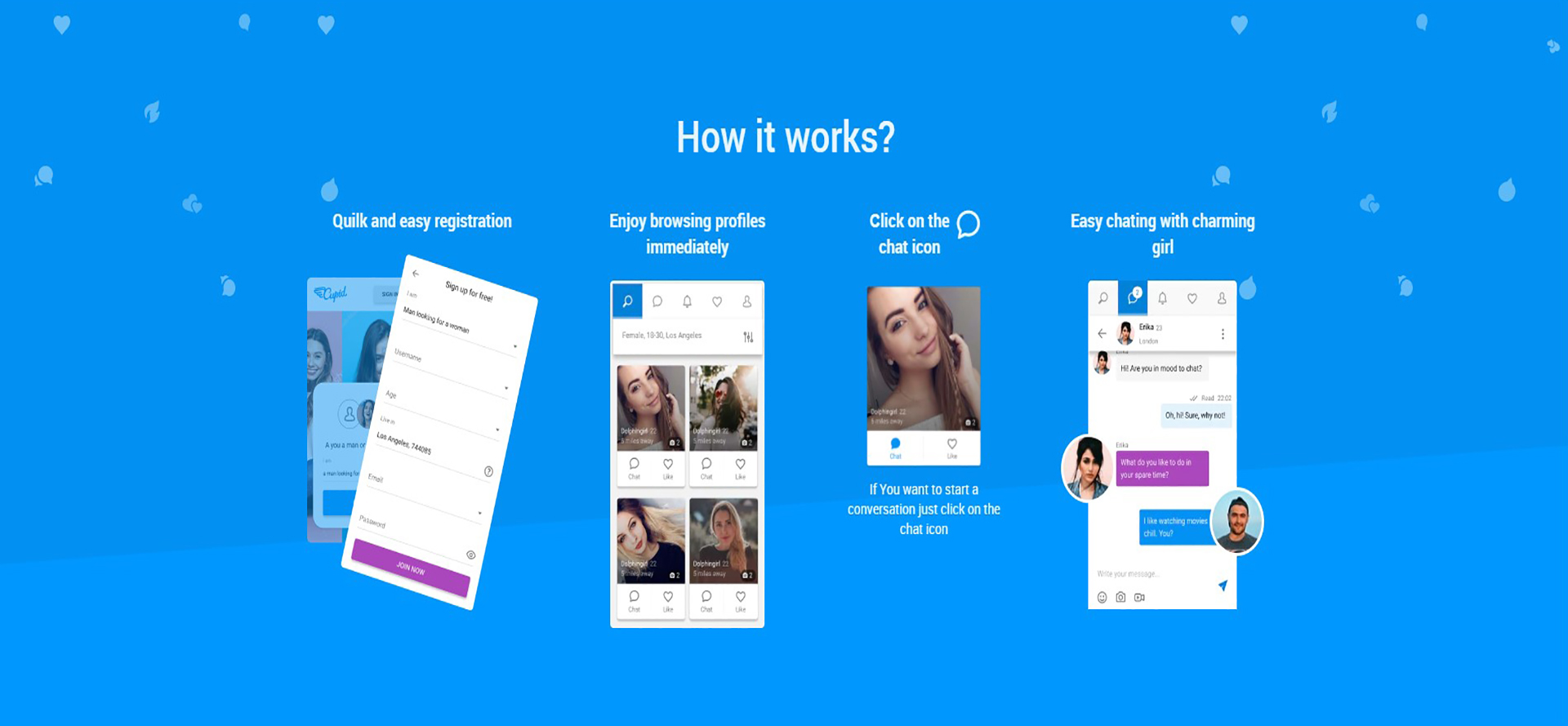 Signing up at Cupid
To sign up on Cupid, you would have to submit basic info regarding your contact, interests, and verifying your identity. You won't be asked to share information about you that some would deem too private.
Also, keep in mind that all info you're requested to share with Cupid will remain on Cupid and not a third-party site. This way, you're safe from potential Cupid scammers that would like to use the platform for dubious reasons.
Quality of profiles
Cupid's simple yet comprehensive sign-up process results in detailed user profiles. So at one look at other dating profiles, you can make a calculated decision on the next steps to take regarding an individual that has or hasn't caught your eye.
It also gets significantly easier to sniff out fake profiles should you come across one, which is a rare event by the way.
Cupid app and mobile version
You can access the dating platform via the website and mobile apps. The app is available to iOS users only and doesn't support Android devices - at least not yet. If you're an iOS user, head on over to your app store to download the Cupid official app for free.
Depending on your internet quality, the app should be installed on your phone in a few seconds. The app has all the features of the website, with an addition of an "everywhere you go" feel. So, you can respond to your messages and likes instantly even when you're on the go!
General communications and sending messages
Cupid has a splendid communication system. The platform makes it very easy to express affection and interest in other users even without sending direct messages.
For instance, profiles that appear as search results have three buttons below them - Heart, Smiley, and Chat buttons. The first two buttons are used to express interest in taking things further while the Chat button allows for a more proactive action - sending a message. Then there are the chat rooms where users gather to know one another better.
Cupid Cost
Like many other established online dating platforms, Cupid is a freemium platform. So, you can use the platform free of charge but you wouldn't have access to all the features. To gain access to all Cupid has to offer, you would have to pay a premium fee.
Is it free?
Cupid is as free as you would want it to be. If you're satisfied with the basic features that come as a non-paying customer, then yes, it is free. Paying customers however enjoy some exciting privileges.
Is it worth paying for?
The privileges that paying customers enjoy are the factors to consider to determine if it would be worth it to pay for them. Paying Cupid customers can message other users, unlike non-paying customers where they can only make their interests known by sharing "winks".
Paying customers are allowed to view all photos of other users while non-paying users see only one photo of each user. Paying customers can also see who viewed their profile and who liked them.
If you want to be a paying customer, see Cupid's pricing below:
Promo codes and other promotions
Occasionally, you could benefit from Cupid's promo codes and promotions where they give premium features to users for free or at a discounted price. So, if you would like to enjoy the benefits stated above without having to spend some dollars, keep an eye out for these promo codes.
Pros
Unique compatibility Q-Match test
Suggestions of potential partners
The search feature allows finding individuals based on distance, match level, location, etc
Signup is super fast and easy
Cons
App version is only available on IOS devices
Free members can't use the messaging system
Some profiles can be fake
Conclusion
Cupid has been in operation since 2002. Within this period, they've garnered experience and expertise to improve the online dating experience in ways that are most efficient. Thanks to this, Cupid's success rate remains in a positive direction.
If you would like to join an online dating community that essentially connects you with people of different works of life, you can't go wrong with Cupid dating.
FAQ
Does Cupid have a free trial?
Cupid would allow you to use its features for free and for as long as you want - but not all the features. To enjoy Cupid to the max, you would be required to pay some premium fees. Kindly check the price list in the review above.
Does Cupid have an app?
Yes, Cupid has an app. The app has just as much functionality as the website. For now, it is available for iOS mobile devices only. You can download the app for free on the app store of your Apple device.
Is it safe?
Cupid screens its users - including new users - to ensure that fakes remain as far away as possible. In terms of data that you submit during this screening process, it remains with Cupid - so your details remain safe and secure.
Where can I contact Cupid?
Cupid's customer service is available to you every minute of the day. You can submit your questions and then wait a short while to get your response. We advise you to contact them via email, it's proven to be the most efficient.
How effective is Cupid?
Cupid is effective in what it does — connecting compatible people. Once connected, people can also send messages and show interest via the platform. Cupid has done its bit and thus it's up to users to play their respective parts.
What regions does Cupid operate in?
Cupid has its dominant presence in America and Europe. Its majority of users come from the United Kingdom — where it is based - and then the United States and France are high up on the list too.