Kasidie
User friendly interface
8.0 or 10
Customer service
7.0 or 10
Number of members
6.0 or 10
Quality of profils
7.0 or 10
Saferty & Anti Scam
8.0 or 10
Value for Money
8.0 or 10
Application
Free Plan available
Premium plans
Kasidie
Kasidie dating site has become a popular site for people looking for a relationship, whether friendship, one-time thing or companionship. The site is populated with hot profiles from swinger all over the world.
Kasidie is the perfect choice for people ready for sexual games and the exchange of adult videos and photos. There is no limitation on this dating site. If you're interested in having lifelong fun, then this site is for you.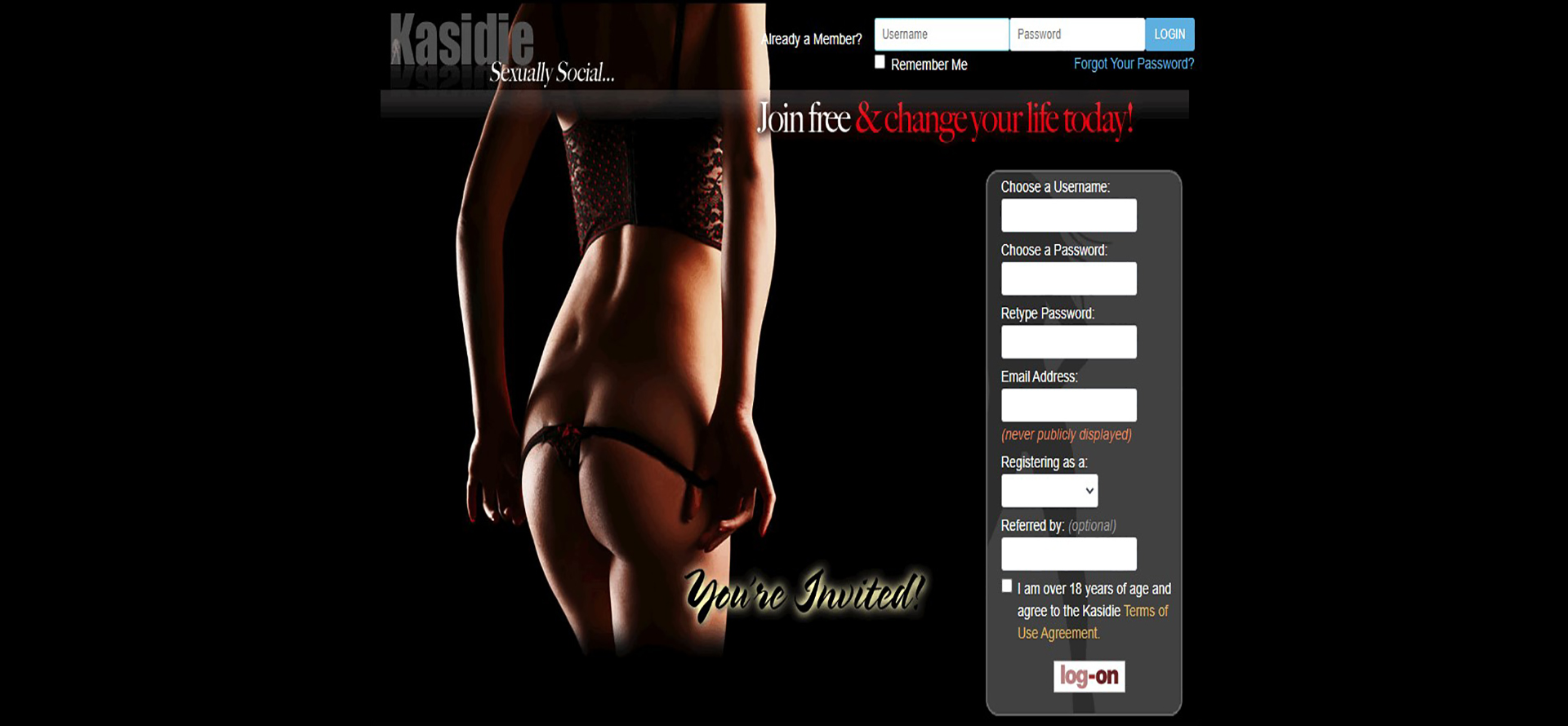 Kasidie Review
The population on this site has continued to rise after its launch in 2006. The site recognized the sexiness of swingers and decided to launch a platform to express themselves openly.
Kasidie dating site provides an opportunity for sexual adventures for couples and singles. The sites also promote a place for parties and social events.
Many features are experienced on this dating site to make users hotter and spicier such as eXXXtra, travel, club listings, and more.
How does Kasidie dating work?
Kasidie works like other dating sites. Member has complimented the site to be user-friendly and with a smooth navigation experience. From signing up to connecting with friends is easy using either your pc or mobile device. You can sign up as single or as a couple.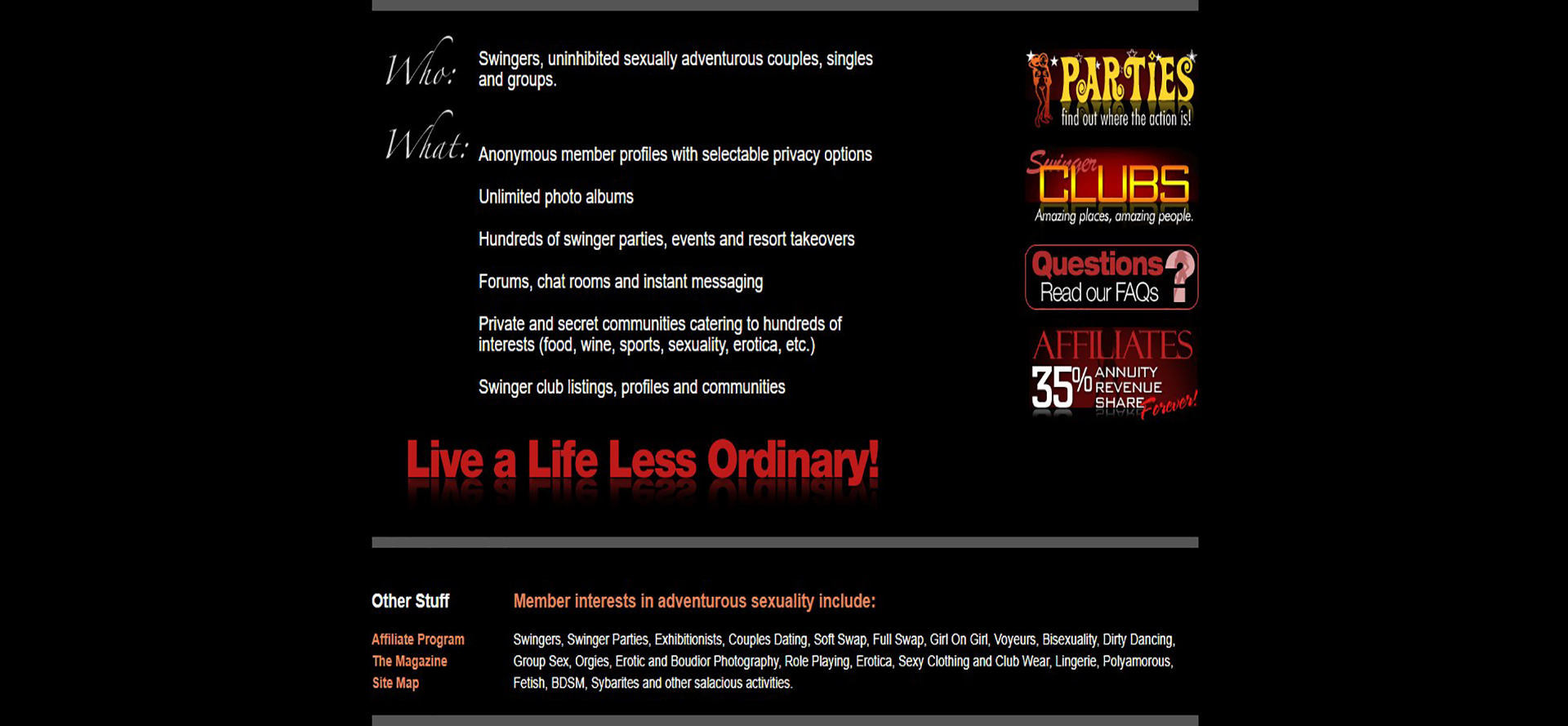 Signing up at Kasidie
Registering on Kasidie is pretty fast and straightforward. The registration process takes 10-15 minutes from start to finish of your profile. Like every other dating site requirement, Kasidie is no different. During the registration process, you'll be required to submit a valid email address, upload many pictures, answer a set of questions, and share some personal information about yourself to find your match quickly.
You'll also be requested to form a username and memorable password. Making your account stand as one in a million will get you a match in time. You can do this by adding some basic information about yourself, such as age, height, weight, sex preference, and many others. Therefore, you cannot search for your match on this platform. The remaining information needed on your profile can be completed at a later time.
Profiles quality
At Kasidie, you will come across many adult and hot photos, the account preference, and purpose on the provided detailed information on the profile.
The dating site has about 317,000 from the US and a weekly attendant of 28,000, which form a population of 44% men and 56% of ladies.
The site also has users from all over the world who are ready to meet and mingle with other members.
You need an account and a paid one for that matter to be able to send messages to other members. Communication such as exchanging photos, messaging, and finding a match is all fee-based. Furthermore, with your membership plan, you can chat with friends on different forums.
You'll be asked to send a picture of your username and current date on a placard for verification. However, for couples, the image will contain both of them. Then, the photos will be sent to the certification department — [email protected].
This verification will make your account authentic if you plan to join the swinger parties or organize a party. Your account will be used as a means of invitation or entrance to exclusive events.
Member Structure
Members activity
28 000 active weekly
Members join to find erotic adventures and hookups
Majority of the members are aged 25-34 years old
The site claims to have members from all over the world
Kasidie app and mobile version
Unfortunately, Kasidie has no mobile app yet. Even with the high number of users, the only browser version is available. If you are fond of making a match on the go, then this smartphone version will help you easily manage your account. The version has full functionality and services to make up for the missing app.
General communications and sending messages
Kasidie helps users find a match that has a similar exotic interest as theirs. Here are some ways you can contact a user on Kasidie:
Parties and Events – you can contact a member by checking for open parties, sex parties, and events near you or any location you desire;
Travel – you can contact people by publishing your travel calendar; you may be lucky to find someone in that destination for a hookup;
Forums – through forums is another way to meet and chat on a topic quickly;
Club Listings – this feature provides active swinger clubs close to you;
Rendezvous – this page is for weekly meetups around your location.
When you glance through and find a match, you can send messages or email to the member. Remember that messages are fee-based on this dating site.
Kasidie Cost
The site has two categories of membership. Each type has its intriguing features to tap from. Kasidie's free members do not require any fee but have limited features while the paid feature combines the free features and additional unique features.
Is it free?
Kasidie has a free membership plan that allows you to use certain features on the platform. You'll be able to scroll through forums and chatrooms. These available features granted enough opportunity for free users to find a match.
Kasidie's free members do not require any fee but have limited features such as:
Access to free profile;
Sort through events and parties;
Check and add clubs at your location;
Browse forum updates;
Notification on new members;
Notice on who's online.
Is it worth paying for?
Kasidie has recorded a high number of successful users all over the world. Even more, the platform has many users rushing in each day. The platform is flexible in searching for serious or casual relationships.
For premium members, they get additional features such as:
Join the chat rooms;
Send an email to another member;
Browse through member's profiles and photos;
Disable ads;
Organize and join parties.
Promo codes and other promotions
Kasidie offers one reward per spring promotion and you can regidster as a bliss bringer listener to enjoy three-month full access for free. This offer is available for new sign ups and sign ups that haven't upgraded.
Pros
Very active user base and regularly updates
Ideal for hookups and short-term engagements
Narrow searching feature
Suggests a list of local and international real-life events
Cons
Free version is very limited
Free members can't view profiles
No app
Conclusion
Kasidie is focused on engaging swingers. Unfortunately, it's challenging to find a serious relationship on this dating site. The website is profound in providing services for swingers and their desires.
It is easy to meet a casual sex partner and friends on this dating site. The limited number of elite members makes it easy to get a real hookup without fearing scammers.
FAQ
Does Kasidie have a free trial?
Kasidie has a free trial version. The version allows you to sign up on the platform, but you won't be able to send messages—you'll need to have a paid membership plan to effectively use this platform.
Does Kasidie have an app?
Unfortunately, Kasidie has no app. But the mobile version is designed to replace the app with extensive features similar to the desktop version.
Is it safe?
Kasidie is safe and secure as you can choose to hide or blur your photo to avoid identification. The platform also does not require an actual username for your profile. The verification process is robust with a different method of authentication. So, your information is secure from the wrong hands.
Where can I contact Kasidie?
You can contact Kaside 247 on their customer service or send an email to [email protected] if you have a complaint. If you live in the US, you can visit their office at 6370 W. Flamingo Road, Suite 27 Las Vegas.
How effective is Kasidie?
Kasidie has recorded a high number of hookups for swingers. Many positive reviews from their users prove this to be true.
What regions does Kasidie operate in?
Kasidie is an international dating site that allows registration from all over the world. However, most users are located in the US.