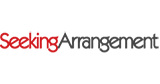 SeekingArrangement
User friendly interface
8.0 or 10
Customer service
8.0 or 10
Number of members
9.0 or 10
Quality of profils
6.0 or 10
Saferty & Anti Scam
7.0 or 10
Value for Money
7.0 or 10
Application
Free Plan available
Premium plans
SeekingArrangement
Seeking is a social networking site for sugar daddies and sugar babies. Also known as SeekingArrangement, it's one of the safest places to find great matches for mutually beneficial relationships. On landing on the homepage, the site's slogan says, "Find a mentor… Date experienced men… Ideal relationships". See how smooth that sounds like it's not a generally stigmatized thing. You don't have to worry because it's a safe place to find transactional relationships without anyone judging you.
SeekingArrangement is friendly to girls, as it allows girls to sign up for availability to sugar daddies. Special preference to girls who sign up with an email— that's an automatic premium account. If you've been broken so much that you are not searching for a serious commitment or you need a transactional relationship for other personal reasons, visit SeekingArrangement first, and you can come back for this review.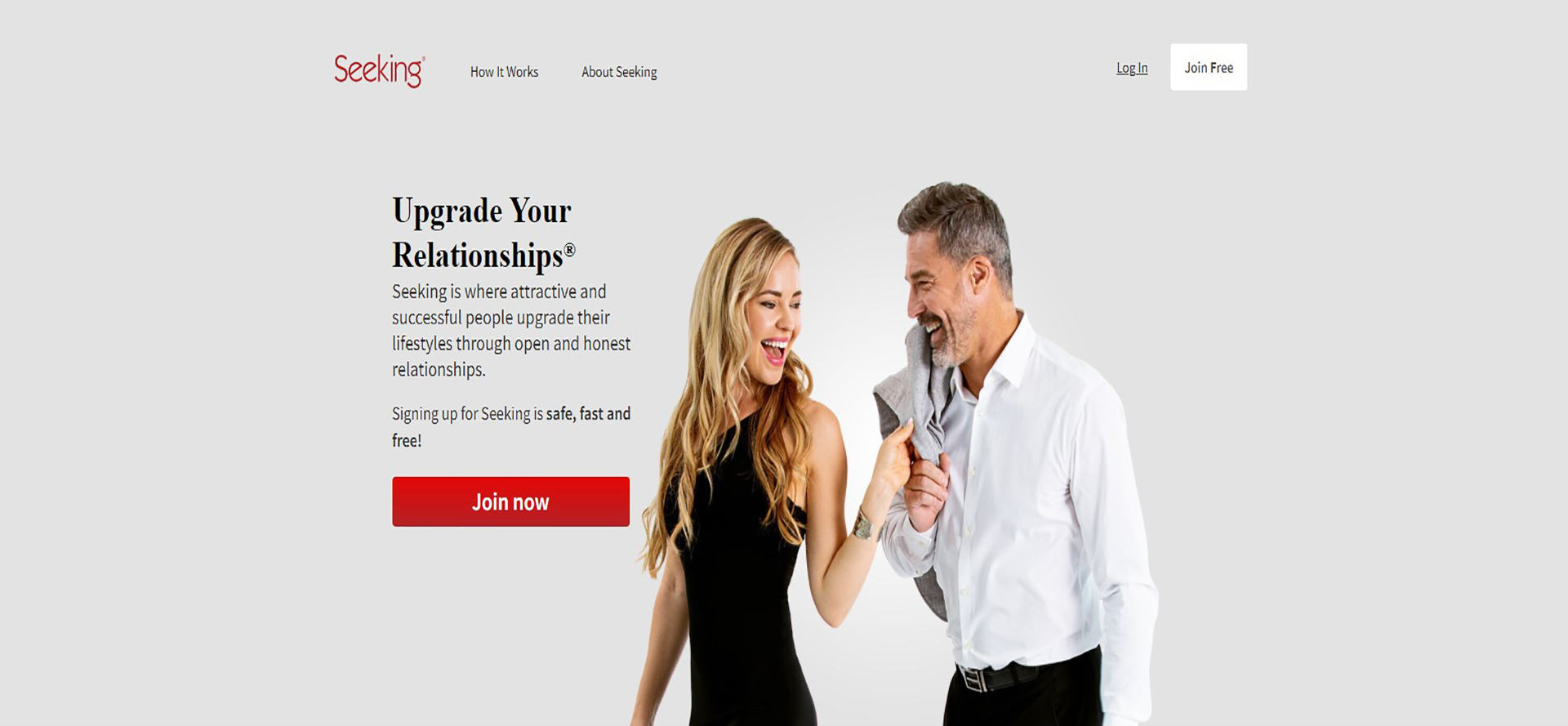 SeekingArrangement Review
Seeking is a networking site that provides several features that helps to place it at the top of sugar daddy and sugar baby sites. We created an account to explore the website to create this review. And upon examination, our observations of the site are decent. Free access to several features for ladies and premium accounts for female students account for the high number of females present on the site. The site is secure, and the signup process includes verification.
You could have concerns about scams or fake accounts, but it's not a problem. SeekingArrangement is constantly looking for these accounts, and you could help by reporting as soon as you notice them. I couldn't exactly point out the negative side, and I'll score the site decently. You can read on to find the aspects of the site explored.
Member Structure
Members
1 000 000 from USA
Members activity
6 000 000 active weekly
Members join to find sugar baby or sugar daddy
Majority of the members are aged 25-34 years old
The site claims to have members from all over the world
How does SeekingArrangement dating work?
Seeking is direct in its mode of operation. It explicitly states what it does, and it's not where you go looking for love. The site offers its service, and in addition, the site has a blog where topics related to sugar dating are posted. The posts include tips on how to scale your profile to find sugar partners easily. There are events regularly. Some members can attain diamond membership, but some criteria have to be met.
The video chat feature available for premium members allows you to see and know your potential partner better before setting up your meet. Sign up and explore profiles appear to be really straightforward as well.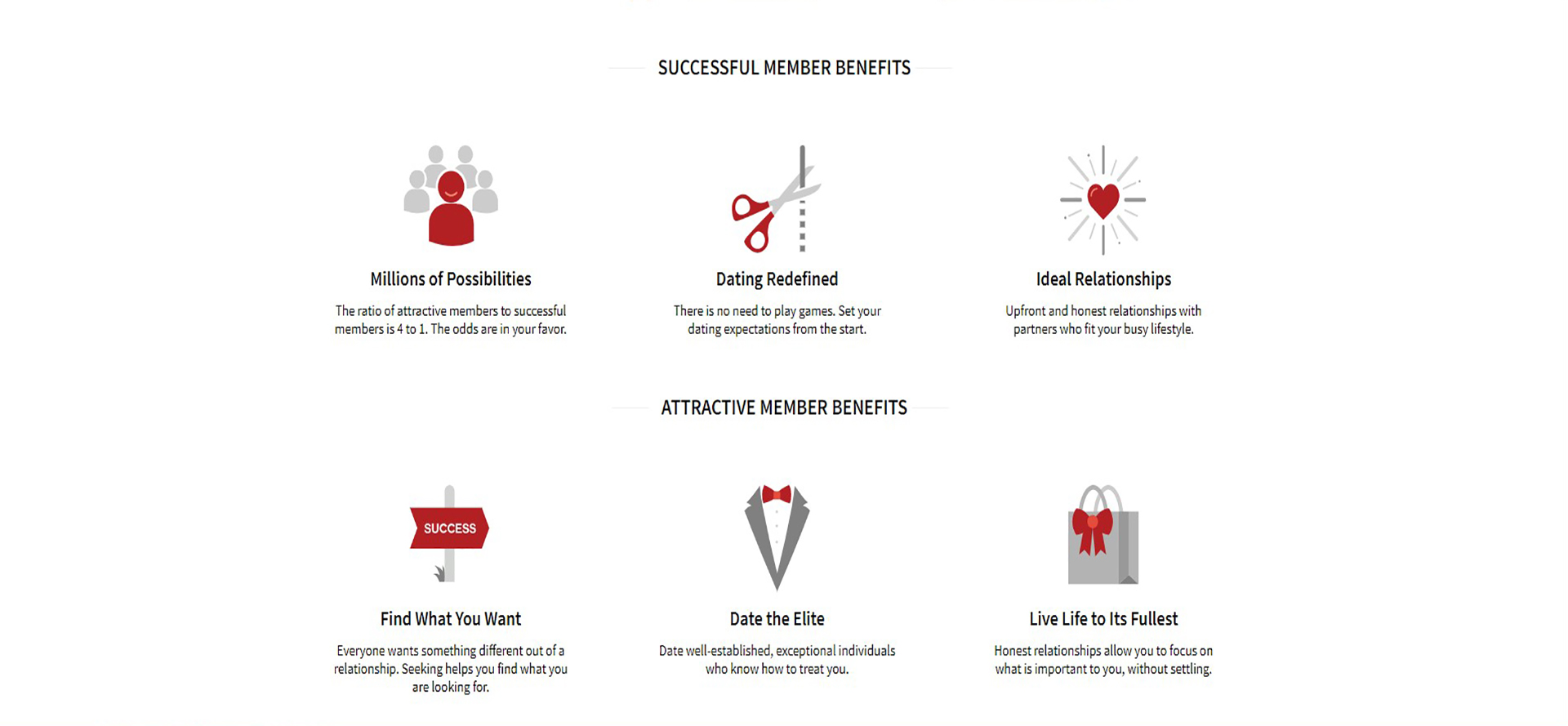 Signing up at SeekingArrangement
To sign up on SeekingArrangement, all you need to do is fill out a few pieces of information, and you're a member in a matter of minutes. You'll be required to specify your account type (sugar daddy/mommy or sugar baby) and how much you're budgeting for a sugar baby. You'll fill in your gender alongside that and also the rest of your personal information. You can choose to sign up with your Facebook account.
Your email address will be required for account verification. Students can sign up with them .edu email address to get an upgrade to a premium account.
Profiles Quality
SeekingArrangement profiles are really very easy to get an understanding of. As a sugar daddy or mummy finding a sugar baby, you can easily tell from the profiles if they are a good match for you. SeekingArrangement is not really an online dating site. The point of matching people is to ensure they see each other face-to-face.
Properly filled profiles help you to reach more pages and get increased site coverage. Moreover, you get the option to edit your profile privacy.
SeekingArrangement profiles have two separate tabs for a private one and a public one. The public profile is available for viewing, but you have to ask permission to view it. You can fill your profile with photos, but they will be subject to approval to see if it's appropriate for the site.
SeekingArrangement app and website
The SeekingArrangement app is available for download only for android users. The app is very similar to the website but only provides a convenient way to surf around. The app makes use of your geolocation to find you matches and suggestions. The app used to be available on iOS AppStore but got into trouble with Apple. Apple claimed the app promotes substitution, and it was removed for that reason.
General communications and sending messages
Messaging is allowed for premium members as long as your profile picture has been verified. Messaging is made easy for users to search for matches and send them direct messages from the search results. When you sign up, you get to send ten messages for free.
SeekingArrangement Cost
SeekingArrangement costs no fee to create an account and set up your profile. However, you may need to pay to access some features. If you are concerned about the costs and if it's an effective site, you can use the free membership as long as you wish. You could then decide if it's going to be worth your money.
Is it free?
Free membership on SeekingArrangement allows you to do a lot on the free membership. You can get an almost total experience of all the site has to offer users. SeekingArrangement match search and access to view profile are all you have on a free account. You'll need to pay to access more.
Is it worth paying for?
You can get the whole features available on Seeking arrangement once you pay for the premium membership. You get unlimited access to send messages and virtual gifts. You can manage your private profile to post pictures and also set who can see it. However, paying for a premium may not be necessary if you don't use the site so much.
SeekingArrangement Premium
SeekingArrangement Diamond
Promo codes and other promotions
We currently do not have details of any ongoing promotions for a SeekingArrangement premium account. You can subscribe to us to be the first to know when promo and discount codes are available.
Pros
Sugar daddies and sugar mommies can send 10 free messages after sign up
Free for all sugar babies
Extensive search filters
One of the best dating sites to search for sugar dating
Cons
Most features only available to premium users
No mutual matching system
No iOS app
Conclusion
Seeking is a top networking site to find sugar dating. It's safe to use and has been around for several years. Reviews online suggest that it's an effective website, likewise negative reviews that suggest the website may not be reliable, but as you may know it. Networking sites work best when you're in the area with most of its membership pool.
FAQ
Does SeekingArrangement have a free trial?
SeekingArrangement does not have a free trial. You get to open an account for free and use the website features. Anything more than the available basic features will require payment.
Does SeekingArrangement have an app?
SeekingArrangement has an app for only Android users. The app used to be available on iOS until it was removed. The app works the same as the site but in a more convenient way.
Is it safe?
SeekingArrangement is safe for you. User data is protected against attack and not utilized in a manner that may violate the privacy policy. It also seeks to provide users against other fake accounts or scammers.
Where can I contact SeekingArrangement?
You can reach SeekingArrangement via their official support contacts. All your inquiries will be sorted once you contact customer service. Also, their social media pages can take your worries too.
How effective is SeekingArrangement?
SeekingArrangement reviews have various suggestions as to how effective the site is. However, we believe that it's an effective site because we happened to get results from examining the site. It's a popular site and has featured on several reliable channels.
What regions does SeekingArrangement operate in?
SeekingArrangement operates from the United States, Hong Kong, and Cyprus, but that does not suggest the site cannot be used by people from other regions. The site aims to provide a global platform for people to find matches for sugar dating. If that's what you need, your region is not a serious problem.