Diane Halpern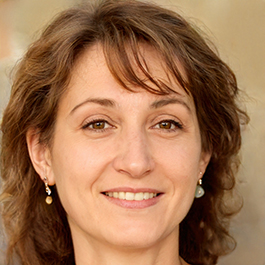 My name is Diane Halpern, and I am a professional psychologist. As an adolescent, I want to uncover all the aspects of human emotions, to solve relationship problems for married couples. I was starting to search related literature and devote all my life to psychology studies. I think I succeed in it. I earned a Ph.D. and continued my career as an online family consultant. I reside in the United States of America, a high-ranking fellow in several associations closely related to my field.
I studied psychology because it is my passion, and that passion has taken me to uncharted waters in my workplace(s).
Professional Practice, Experience and Interests
I studied psychology because of a quest to understand the complexities and multilayered approach to human thought. The study of the mind always captivated me as a little girl, and I was elated to find out that it was an entire course. That was the very moment when I decided to give my all to the field of psychology, and I have no regrets whatsoever. That's because my studies and research have taken me far and wide all over the world and exposed me to numerous exquisite cultures along the way. Hence, the reason why I have a lot to muse, write, and ponder about. Psychology has opened doors for me; it only fits that I let people into those doors.
Many couples had passed through my online consultations, and they were very grateful for solving their relationship problems. I have written many books on my field, contributed to numerous internationally published papers.
I am a lover of nature, research, aquatic creatures, and endangered species. My hobbies are spending time with friends, partaking in karaoke, having the occasional glass of red wine, and watering the plants in my orchard. Also, I love reading about unorthodox takes and finding the sense behind the seemingly nonsensical. I write to share my feelings in my favorite fields, and I love hearing feedback from readers. Speaking of which, you can email me using my official email address; I love making new friends.