Gregg Michaelsen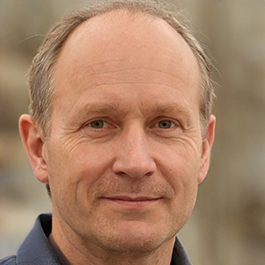 Hi, I'm Gregg Michaelsen, a dating and sex coach that doesn't claim to know everything about something, but rather something about everything. I am in my fifties; even if I might look a little younger, don't let these youthful curls deceive you. I am the youngest child in my family, and I have a bunch of older sisters but no big brothers. My writing and counseling took me worldwide, but I call the United States of America home.
As you might have discovered by now, I am very passionate about finding true love and keeping the love fresh. I have been passionate about that for the longest, and thankfully, I have made a career out of it. So, while this might be your first time hearing about me, I doubt it would be your last.
Professional Practice, Experience and Interests
Growing up wasn't all fun and games for me, as I am a product of a broken home, with parents who couldn't paper the cracks despite the love. That is a significant influence on me, as I pretty much vowed to do what I could to help people find harmony in relationships. Mind you, it's not all plain sailing, as I would be the first to admit that I've had a couple of love tales without happy endings. However, as a certified dating and sex coach, I can show you some tips and tricks that would make your relationship a time to remember. My specialty is body language. I have been carving a niche for myself for the past decade and a few.
My experiences working as a wellness coach have yielded healthy dividends, as I have authored over ten Amazon bestsellers and still counting. I also maintain professional and tip-top correspondence with my esteemed readers; I'm pretty sure you've heard about "Dear Abby," well, I am dear Abby. I am not fond of any active sports or anything else connected with the workout. I prefer being at home, reading books, and spending time with my buddy dog, WALLY.
You can check out my free articles on the internet, or you could purchase one of my well-received books. I am as much a reader as I am a writer, and I am a massive fan of immersing myself in wellness booms. I practice what I preach kind of guy, and that's why I explore the dating waters now and then. I want you to be part of the purchasers of the over 250,000 books because I want to share decades of knowledge with you. Kindly feel free to message me via email, social media, and any platform of your choice; I will most certainly keep a correspondence.