Isadora Alman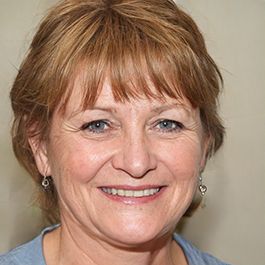 Hi, I'm Isadora Alman, a journalist and a writer with a particular liking to the genre of sex. I have lived a lot of lives, and I love every single one of them. I take pride in my writing and freedom of speech, as it has served me pretty well for a couple of decades. As for why I am keen on the topic of sex, well, you do not become a board-certified sexologist by being nonchalant about the number one part of your job description.
Professional Practice, Experience and Interests
I have been doing sex therapy for a couple of decades, first of all, starting as a wide-eyed student taking a volunteer course at San Francisco Sex Information in the 70s. That was when I fell in love with sex therapy, as it opened my eyes to the complexities and little things that go into having sweet, unhinged, and passionate sex.
After my experience on the board of the volunteer course I took, I started a column for the Bay Guardian. Mind you; this was in the late 70s and early 80s, so talking about sex in the mainstream wasn't that accepted. However, I am proud to state that I was not censored even once after over thirty publications via my platform.
Since then, I have worked as a radio and talk show host, a university lecturer, a counselor, etc. Also, I have been running a weekly column named "Ask Isadora," which has been running for over twenty-five years. My column is safe to ask all the most unorthodox questions about sex, sexuality, and sexual relationships. You might love to know that I am a published author, frequent TV show guest, and quite some more, but that would be a discussion for another day.
I live the dream, and I have been doing so for more than half of my adult life. Sex isn't something you should be ashamed to talk about, and I have been telling people this for a lifetime. I am in my late seventies, but that doesn't mean that I have lost any of my zest in advising couples and individuals about how to get it down.
When I am not penning, talking, and scribbling notes about sex, I spend time with my lovely family and super loyal pets. I write bi-monthly essays online for Psychology Today and moderate a Sexuality Forum so that you can reach me there. If that doesn't click, thank goodness there's social media to make the rest a piece of cake!